Turgut Özal, the eighth president of the Republic of Turkey, has been commemorated on Friday, on the 22nd anniversary of his death. The late president's wife, Semra Özal, his children, grandchildren, Presidency Secretary-General Fahri Kasırga, politicians and dignitaries attended the commemoration ceremony in Istanbul's Topkapı where his grave is located.
A eulogy was delivered at the ceremony after participants laid a wreath at the grave and recited prayers.
The president's son Ahmet Özal delivered a speech and said the president had left an indelible mark on the public's memory. "People still talk about him enthusiastically when they run into me. They wonder what more he could have achieved if he was still alive. I believe he would put an end to what we called the Kurdish question if he was alive, and we would have a better economy," Özal said, referring to two issues the late president was credited with improving.
He also touched upon speculations about his death. The Özal family had long claimed the president, who died of a heart attack in 1993, might have been poisoned. The president was 66-years-old when he died, and his death seemed premature, particularly to those believing in conspiracy theories that he was killed because he was planning to end the terrorism of the PKK and implement a series of reforms to improve the lives of the Kurdish community, just as the current government is attempting through an ongoing "reconciliation process." Ahmet Özal cited an investigation into his death that concluded ambiguously. "The Forensics Institute released a report, but it is confusing. They say that there was poison in his body, but he was not poisoned. It is really odd," he said.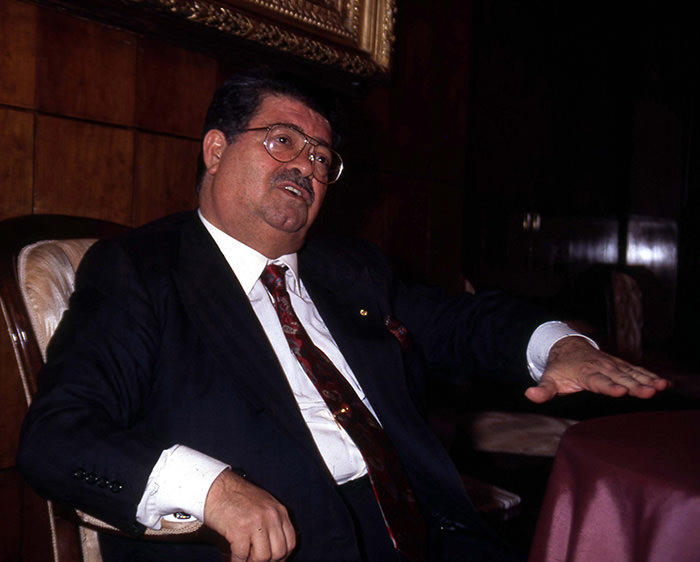 Born in 1927 to a Kurdish family, Özal, an electrical engineer, worked as a bureaucrat and later as an executive in the private sector. He made his foray into politics after he was nominated in the 1977 general elections by the right-wing National Salvation Party (Milli Selamet Partisi). He did not win in the elections, but was appointed as an adviser to the prime minister. In the post-coup government of 1980, he was appointed deputy prime minister in charge of economy but resigned in 1982. The founder of the Motherland Party, Özal won the 1983 elections and became prime minister. In 1989, he was elected president.
A larger-than-life figure in Turkish politics, Özal was known for his casual style, often appearing in public in a T-shirt or without a tie. During his prime ministry, which followed a strict military regime after the 1980 military coup, he carved an image for himself as a man of the people.
Özal is known as the architect of a series of reforms that contributed to the liberalization of the Turkish economy, while he was serving as an undersecretary in the government before the 1980 coup. He followed with more reforms that eventually boosted imports and exports. His conservative background, attempts to modernize the country and his push for economic reforms favored by Turkey's business circles secured wide appeal for the late president.