Turkish Interior Ministry imposed an obligation on Syrian-licensed vehicles to receive registration license in Turkey to have a better monitoring system on them. Accordingly, the Syrian refugees owning cars in Turkey with Syrian license plates, started to get Turkish license plates which use a numbering system from SAA 001 to SZZ 999.
Directorate general of press and information at Prime Ministry released photographs of the moment when an official working at the police headquarters of Turkey's southern province of Gaziantep (where there are many Syrian refugees living) is handing out the temporary Turkish license plates to a Syrian refugee. A total of 2,076 Syrian vehicles have received Turkish license only in Gaziantep province per the new regulation, according to the information obtained by the police headquarters.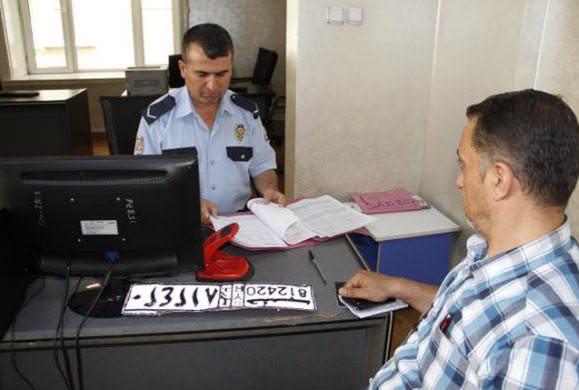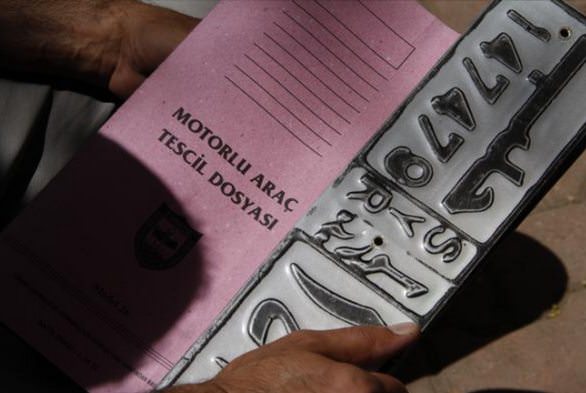 The Turkish police are retaining the Syrian-license plates until the refugees decide to go back to their country. The Syrian vehicles which get Turkish licenses are also insured.