You may end up losing your job granted by the state if you wear a T-shirt with the picture of the leader of a country deemed as an enemy, Ukraine's honorary consul in Turkey learned the hard way yesterday.
Ukrainian Foreign Minister Pavlo Klimkin announced that he sacked Levent Aydın, his country's honorary consul in southern Turkey's Antalya, after the latter appeared at an event wearing a T-shirt with the picture of Russian President Vladimir Putin. Klimkin said he acknowledged that Aydın, a prominent businessman in Antalya, helped countless Ukrainian citizens but the decision to dismiss him stemmed from a matter of principle. The Foreign Minister announced the dismissal via a tweet from his official account on July 13. The tweet read:
"Levent Aydın has helped many Ukrainian citizens, but this is a matter of principle. I have decided to dismiss him from the position of honorary consul of Ukraine."
Levent Aydın, who fostered ties with the Russian and Ukrainian community with the tour operator he founded in the 1990s in Antalya, a popular resort city for tourists from both countries, faced criticism after his photos wearing the T-shirt surfaced. Aydın, who also serves as deputy chairman of Antalyaspor, was photographed at a football event wearing the T-shirt with a photo of the Russian president and a quote roughly translated as "politeness is everything to us," apparently ironically, at a football club event. Oleh Lyashko, a lawmaker from the opposition Radical Party, had called Klimkin earlier to dismiss Aydın who "violated diplomatic rules and enraged the Ukrainian public."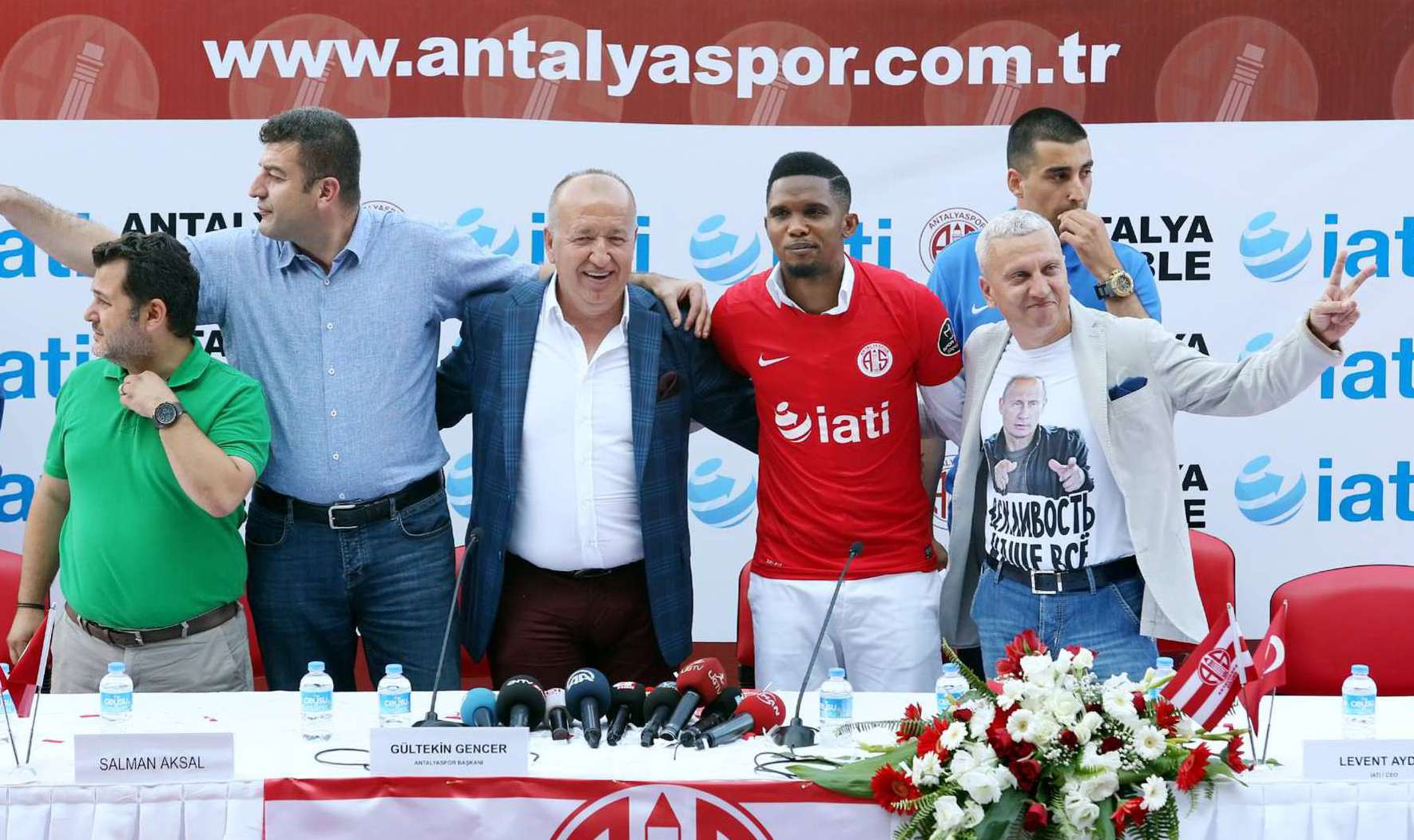 However, this is not the first time notable Ukrainians have beared Putin t-shirts in public. Previously, Ukrainian UFC (Ultimate Fighting Championship) fighter had showed up to a pre-fight weigh-in event in 2014 against American Jared Rosholt with a t-shirt with the Russian leader on the front.
At the official football event on July 7 in Antalya, Samuel Eto'o signed a three-year contract with Antalyaspor, a Turkish professional football club.