President Recep Tayyip Erdoğan inaugurated a mosque on Friday in Güneysu, the hometown of his parents, in northern Turkey. The mountaintop mosque surrounded by a lush forest is unique in the region with its breathtaking scenery.
Erdoğan participated in Friday prayers at Hacı Hafız Yusuf Yılmaz Mosque, located 1,130 meters above sea level on Kıble Mountain, after cutting the ribbon at a ceremony he attended with his family and Cabinet ministers.
The mosque was first built in the 19th century but the wooden structure was destroyed in a fire in 1960. Afterward, a simple concrete hut replaced the mosque as the place of prayer. In 2010 and as prime minister at the time, Erdoğan visited the mosque and instructed local authorities to restore and expand the mosque. As for the newest version of the mosque, named after the mountain on which it is located, the historic Şemsi Ahmet Paşa Mosque in Istanbul's Üsküdar district was used as a model.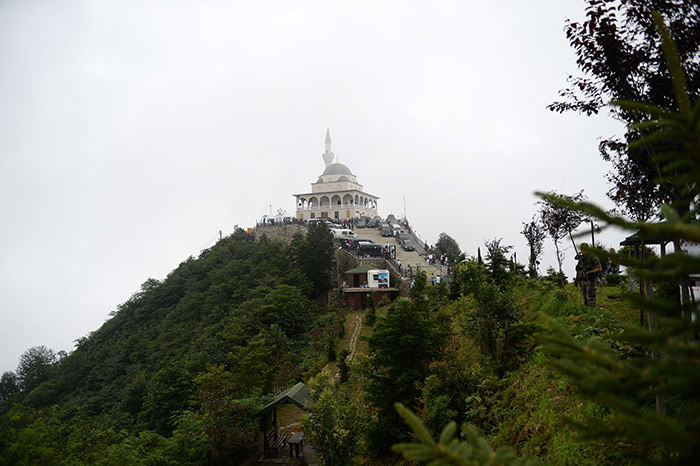 In his inauguration speech for the mosque, Erdoğan reminisced about his childhood and the mosque that was "a modest masjid [small mosque]." "It was not capable of housing all the faithful visiting here, and upon the request of locals and the initiative of charities, a new mosque with beautiful architecture was built. This place now will be an attraction for visitors, and I believe anyone paying a visit to Rize, especially in the summer, will drop by," he said.
Erdoğan planted young trees in the lush forest around the mountaintop mosque and set pigeons and partridges kept in a cage free, some of which later perched on his head.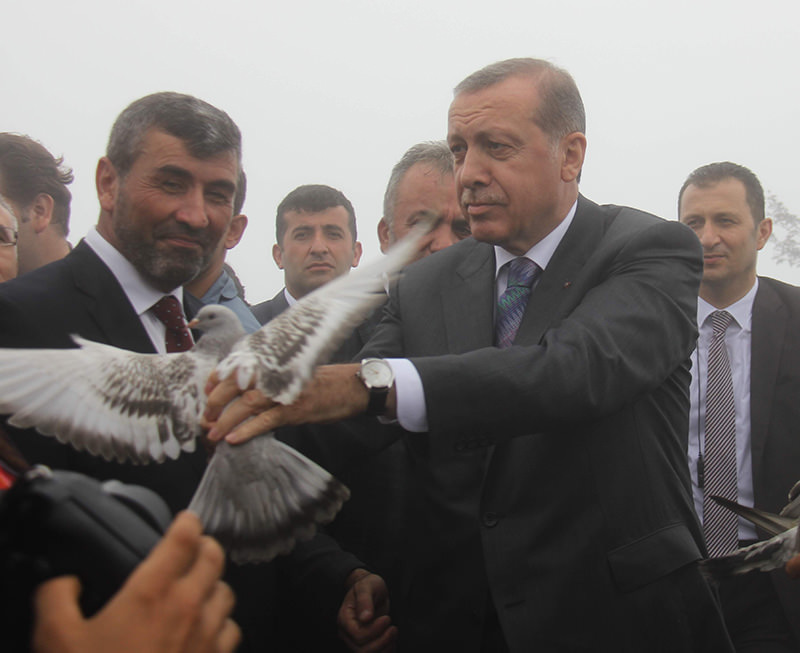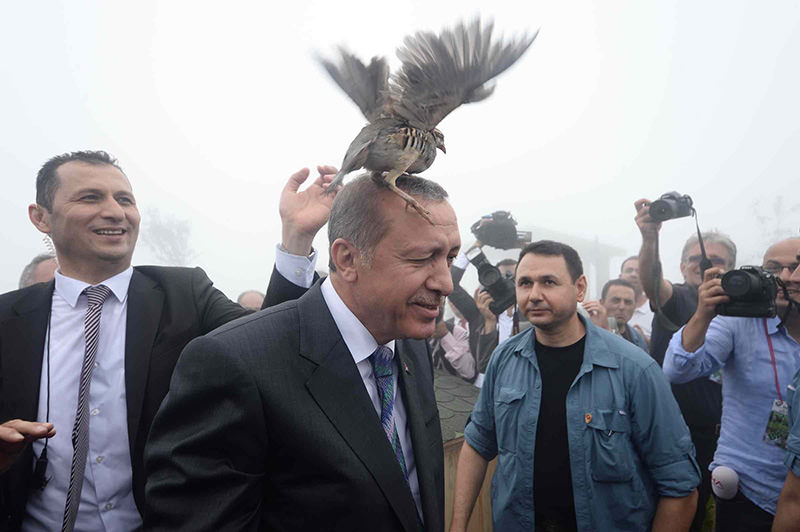 The mountain and the mosque are in reference to the Islamic term "qibla" (spelled "kıble" in Turkish), the direction of the Kaaba in Mecca where Muslims face during daily prayers, as the main ridge of the mountain faces Mecca and the mountain top can be seen from nearly all sides of the district. The mosque has a capacity to accommodate about 200 people. Apart from the reconstruction of the Kıble Mountain Mosque, some walking paths, rest areas and excursion spots were also built with donations from local citizens.