Crowds gathered in the town of Gölcük in Kocaeli province on Monday to remember the tens of thousands of victims of Turkey's 1999 Marmara earthquake.
At 3.02 a.m. local time – the moment a powerful tremor began shaking Turkey's northwestern region – people fell silent at the monument to mark the 7.6-magnitude quake.
More than 18,000 lost their lives in Turkey's worst earthquake since 1939 and 500,000 were left homeless, as the earthquake ravaged a large swathe of heavily urbanized and industrialized provinces of Kocaeli, Sakarya and Istanbul.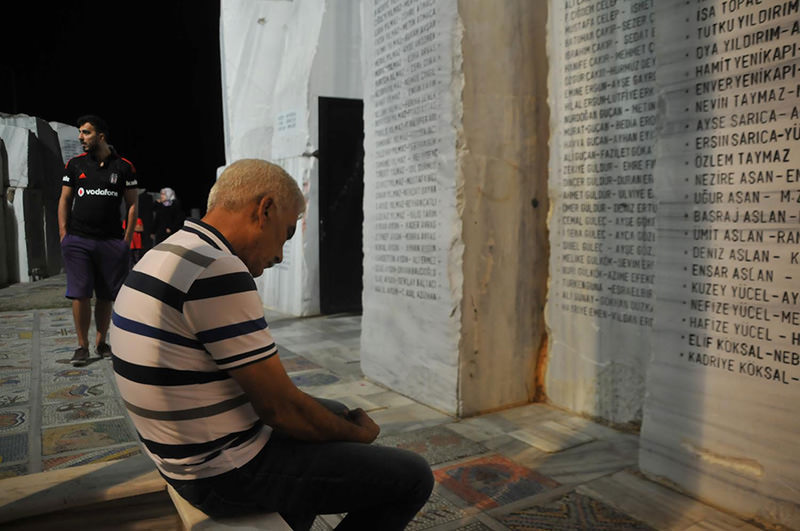 Gölcük Mayor Mehmet Ellibeş, whose seaside town lost 6,000 inhabitants in the quake, said a "new Gölcük" had sprung up from the ruins and the "necessary lessons" had been learned.
Turkish Red Crescent Director-General Ahmet Lütfi Akar told reporters that the quake prompted significant reform within the organization, which was criticized for its poor response to the disaster. "Our disaster response systems have completely changed and were reorganized," he said, highlighting that the agency is now able to respond to any disaster in Turkey within two hours following the establishment of 33 response centers across the country.
The quake, which occurred on the North Anatolian Fault, left the province of Kocaeli severely damaged but also affected Istanbul, which is located around 120 kilometers from Gölcük.