Interesting pictures surfaced on Turkish media after a flock of about 20 hungry wild boars took over a beach in the touristic Black Island just two kilometers off Turkey's resort town of Bodrum in the Aegean region.
The tourists were at first shocked when they were forced to share the beach with the pigs, but they soon reported that they became used to their presence, and even took pictures with them.
The captain of one of the touristic boats which anchored off the beach, Tolga Çotura, told reporters that the pigs on the island especially get hungry during summer. He said, some of the pigs have really gotten skinny due to famish.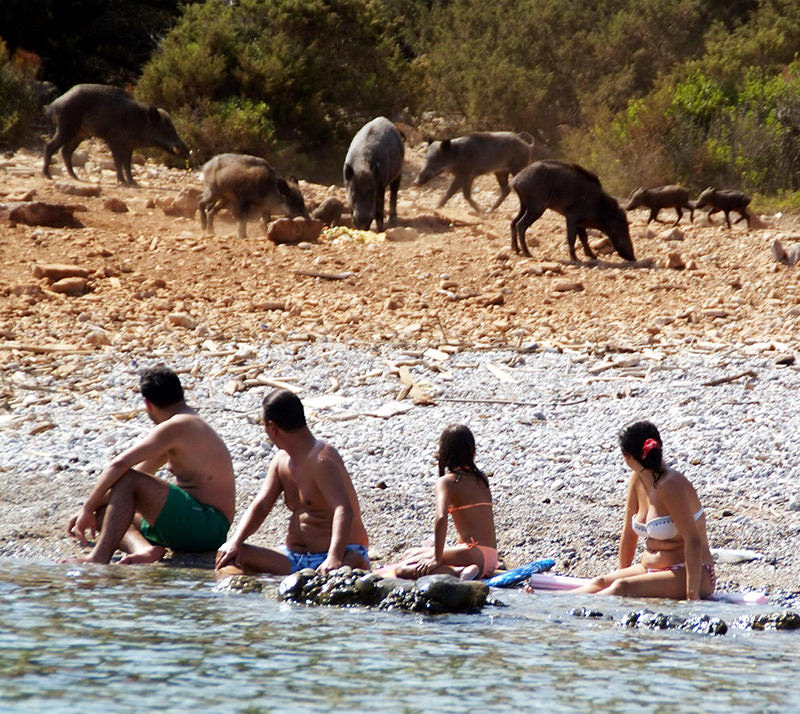 "As boat captains who come to the island, we are trying to feed the pigs to the best of our ability, by leaving them with food and water," Çotura said.
Tourists also bring with them food to feed the pigs, according to Çotura. Once the tourists see that the pigs approach them for only food, they feel relieved and keep swimming, Çotura said.
"The pigs are now very used to the presence of tourists, even becoming a 'mascot' of the island," Çotura said.