Turkish gendarmerie soldier Mehmet Çıplak, who was pictured gently carrying Aylan Kurdi, the drowned three-year-old Syrian boy who washed up on a beach, spoke to the Doğan news agency regarding what he felt when he found Aylan Kurdi lying lifeless on the beach.
Çıplak said when he found Aylan Kurdi's body washed ashore, he thought to himself, "My God, I hope he [Aylan] is alive."
However, when he could not see a trace of life in the boy, he was very upset, remembering his own 6-year-old son.
"When I saw the toddler Aylan, my six-year-old son came immediately to my mind. I put myself for a second in the place of the child's father," the Turkish gendarmerie soldier said.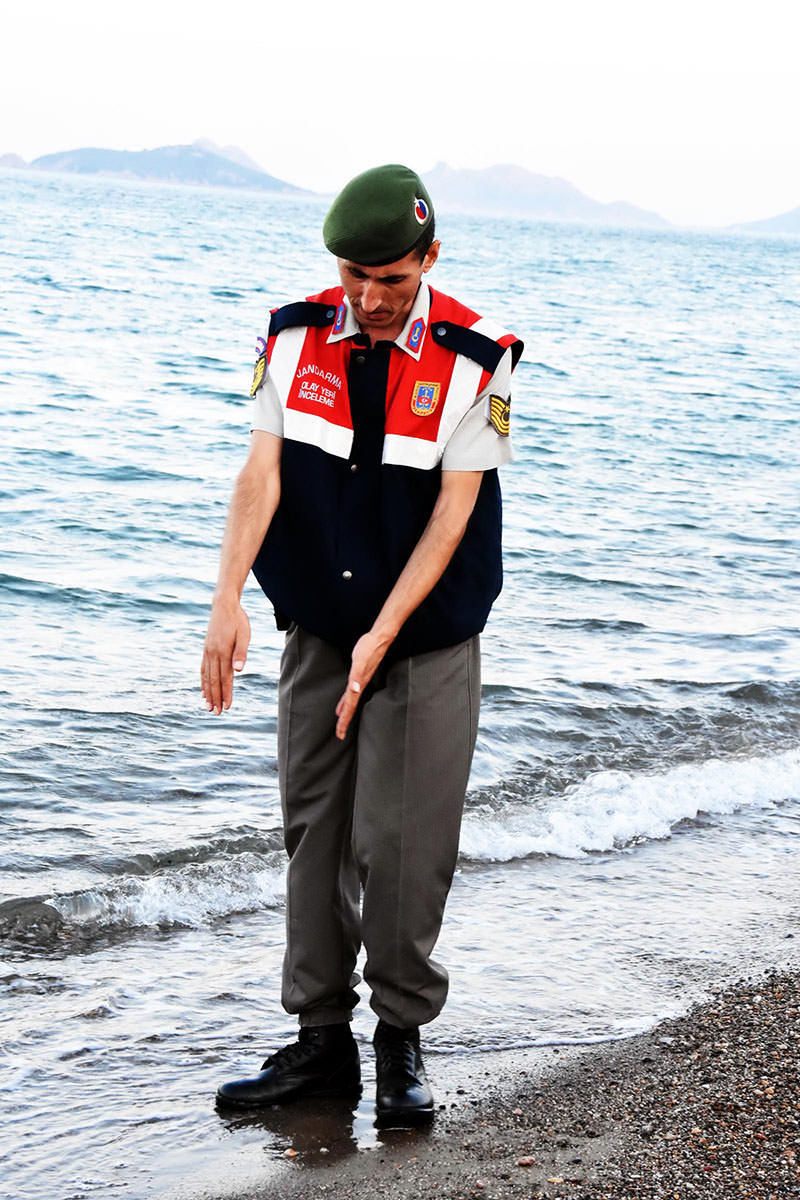 Çıplak said, that moment when he held Aylan's body it was so gloomy and tragic that he could not even find the proper words to describe it. Çıplak was not aware that a photographer took a shot of him while carrying Aylan on the beach. When he saw the photos on various media outlets later on, he again felt pain in the same way he had when he first saw Aylan's dead body.
Çıplak said, "For no painful scenes to emerge on the journeys of hope of these people who come all this way from their homelands, to a land they are totally unfamiliar with, and have no purpose other than sustaining a living for themselves and their families under very hard conditions, we, as the members of Gendarmerie General Command, take the necessary precautions and will continue to do so."
One of the questions that was raised to Çıplak by his close friends and family members after photos of him emerged on the media was, "How did you bear such a heavy duty?"
"Sometimes people can't draw closer to dead bodies. I was not thinking like that but I was experiencing feelings that only a father can feel when he hugs his child," he said.
The 39-year-old Mehmet Çıplak is a technical sergeant in the Turkish military and has been serving in Turkey's tourism resort of Bodrum since 2012.
Twelve refugees drowned on Wednesday when two boats sank on the short crossing to Greece, and images of Aylan's lifeless body washed ashore in Bodrum in southwest Turkey sparked international outrage over Europe's migrant crisis.
Aylan was buried on Friday in the Syrian town of Kobane. Aylan's four-year-old brother, Ghaleb, and their mother Rihana also drowned when their boat sank. His father Abdullah was the only family member to survive and has returned to Kobane to be close to the graves of his wife and children.