The curfew in Turkey's southeastern Cizre district of Şırnak province, which was being enforced for more than a week, has been lifted as of Saturday 7 a.m. bringing back the daily life to normal in town.
Sirnak Governor's Office announced the ending of the curfew on Friday and people have resumed their daily tasks with some stores being open for food shopping and other necessities.
Internet and phone lines are also restored back to operating, however, they only function within certain hours.
Cizre, in the pre-dominantly Kurdish province of Şırnak, had been one of the few towns where the PKK has committed its deadliest attacks against the security forces and civilians.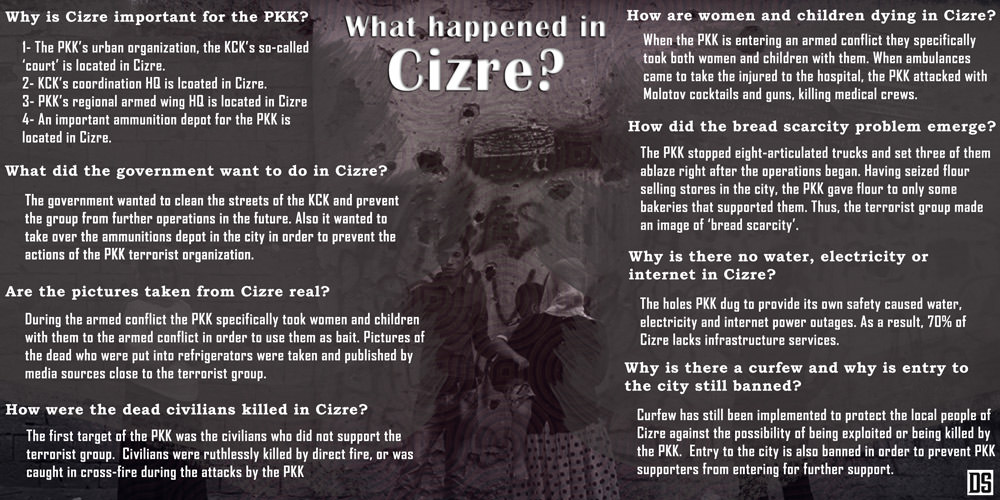 Officials say that since the curfew started on Saturday of last week, some 60 of the PKK's barricades were destroyed in Cizre and 30 ditches were refilled. Also, 20 explosive devices were found and destroyed along with 800 kilograms of explosives. Many rifles and home-made explosives were also seized in Cizre operations.
The PKK, designated a terrorist organization by Turkey, the United States and European Union, resumed lethal attacks in July in southeastern and eastern Turkey where a large Kurdish population lives following a lull stemming from the government-initiated reconciliation process to end the terrorism and improve the lives of the Kurdish community.