Thousands of people on Tuesday flocked to the mausoleum of Mustafa Kemal Atatürk in Ankara to commemorate the founding father of Republic of Turkey who passed away 77 years ago.
President Recep Tayyip Erdoğan, Parliament Speaker İsmet Yilmaz and other senior political figures also attended the commemoration ceremony at the mausoleum, known as Anıtkabir.
Among those who attended the commemoration ceremony were Prime Minister Ahmet Davutoğlu, Chief of General Staff Hulusi Akar, Republican People's Party (CHP) Leader Kemal Kiliçdaroğlu and Devlet Bahçeli, the leader of Nationalist Movement Party (MHP).
Erdogan signed the official Anitkabir memorial book at the Misak-ı Milli (National Pact) Tower and wrote: "We are continuing to work tirelessly towards the goal you set of 'reaching and going beyond the level of contemporary civilization'. Despite internal and external enemies, we will have fulfilled your will by reaching the targets we have set for 2023, which is the centenary of our Republic."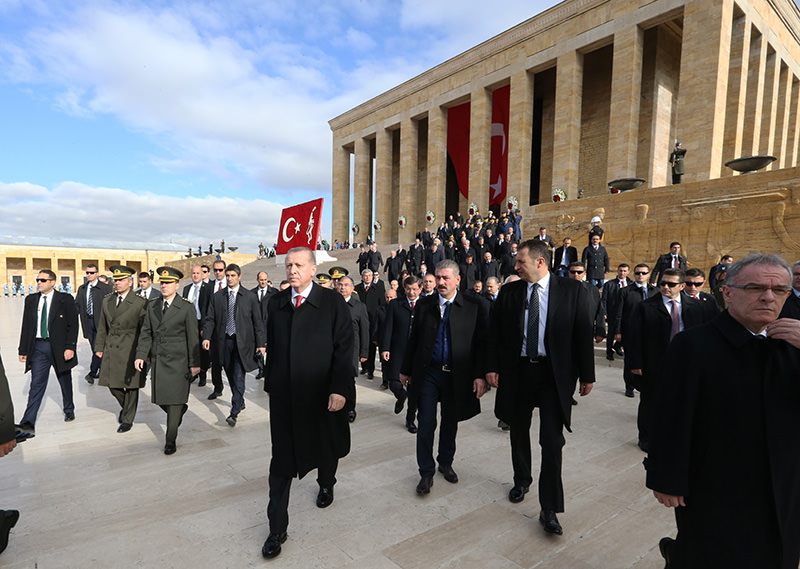 Prime Minister Davutoğlu said on his Twitter account: "I commemorate the great statesman and the founder of our Republic, Gazi Mustafa Kemal Atatürk, with respect and gratitude on [the anniversary] of the day we bid him farewell."
The commemoration ceremonies are taking place across the country, but the center of attraction is the grand mausoleum complex that also houses a museum.
Daily life stopped for two minutes, beginning at 9.05 a.m., local time [0705GMT] the time of Atatürk's death. Sirens wailed throughout Turkey, and people observed two minutes of silence.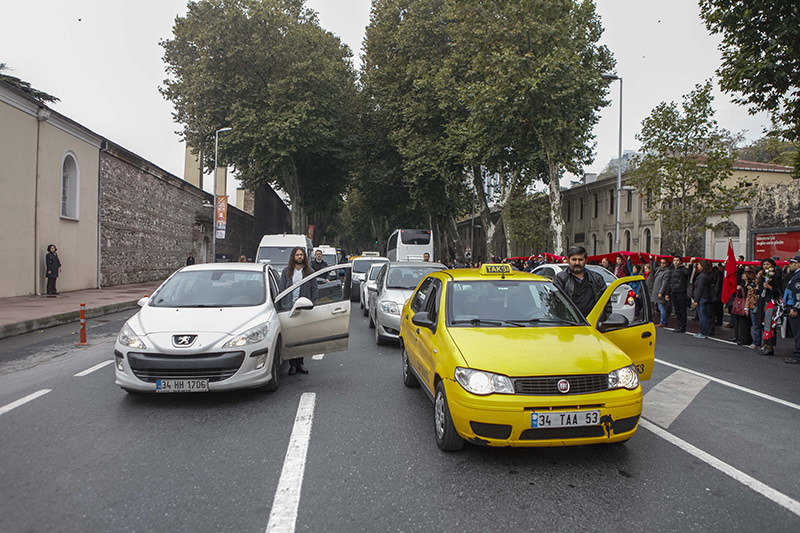 Flags were flown at half-mast to commemorate the father of the Turks, Atatürk.
Atatürk was born in 1881 in Thessaloniki in what was then the Ottoman Empire. He made his mark in the military in 1915 when he led forces to repel the allied invasion in Çanakkale, known in the West as the Dardanelles.
Following the collapse of the Ottoman Empire after the First World War, Atatürk led the Turkish War of Independence, which defeated European powers. When he became president, Atatürk transformed the former empire into a modern and secular country.
Atatürk passed away on November 10, 1938, at the age of 57.