There were previously rumors that Juventus football club's president Andrea Agnelli and Turkish model Deniz Akalin were together, but Tuesday was the first time that the two were seen out in public, in a way that proved their affection for another.
Paparazzi caught the pair in the Italian city of Turin, just as they had finished dinner and were leaving a restaurant. The two were photographed as they were holding hands and kissing.
Just a few weeks ago, the Italian media had reported that the pair was spotted at a distance of a few minutes apart from each other. The two were said to have had a dinner last week at one of the famous restaurants of Turin, Cacimperio, but Tuesday was the first time that the two were photographed in the open.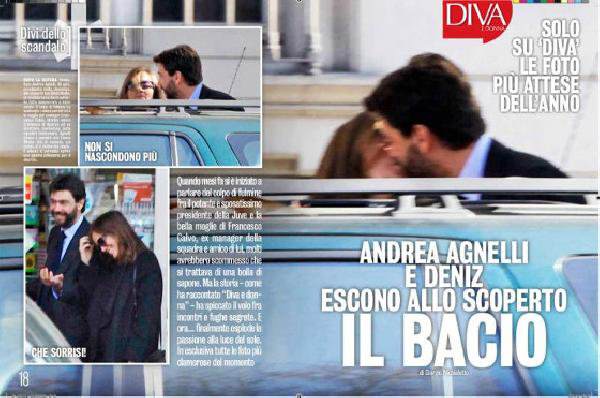 The couple was seen strolling through the streets of Turin, after their dinner.
The pair's relationship has been dubbed as "secret love affair" in the Italian media, as their previous marriages were shattered due to their affection for one another.
Akalin's husband Francesco Calvo was a long-time friend the Juventus club's marketing guru, but after Akalin and Agnelli's affection came out in the open, Calva quit the Italian champions to go and work with Barcelona.
Agnelli's former wife, Emma Winter also did not need the confirmation to see the former husband and Deniz kissing one another in the tabloid to end the marriage. Agnelli and Emma Winter had married in 2005. The former couple has two children.