The Prime Ministry Disaster and Emergency Management Presidency (AFAD) of Turkey announced on Thursday that two people were killed and 11 were injured, two of whom were in serious condition, in floods in the northern province of Artvin in the Black Sea region.
Artvin, a northeastern province on the border with Georgia, was rocked by floods and landslides on Wednesday evening and all day long on Thursday. Two were confirmed dead in the disaster, while AFAD teams have saved 11 people stuck in the province's Borçka district.
Among the killed was three-year-old Zümra Durmuş, who was stuck under a pile of mud following a landslide. The toddler was playing in her room when the incident occurred on Wednesday night. She was taken to the state hospital in the district of Borçka, but could not be saved.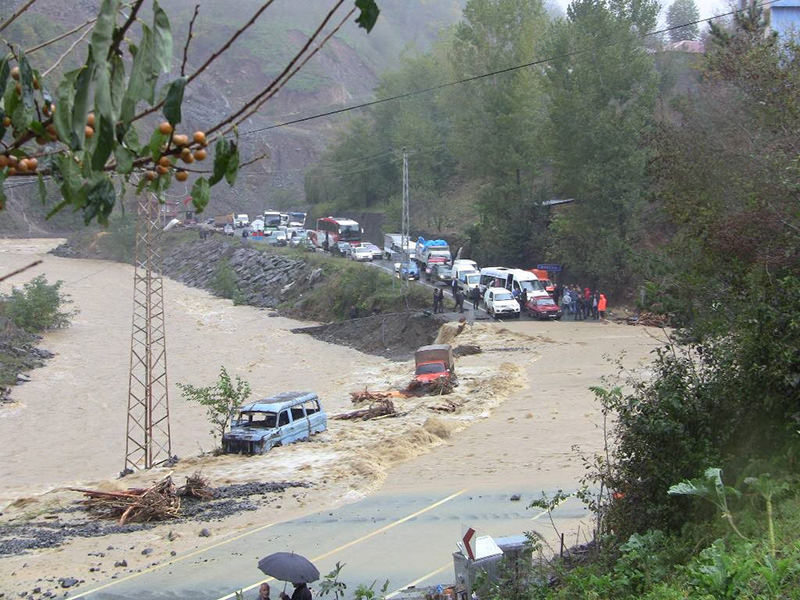 Twenty people were still stuck in two buildings in Borçka, reports said. The Turkish General Staff was reported to have also sent a helicopter to the area to save the locals. The AFAD teams, on the other hand, have joined the rescue operations with 36 personnel and nine vehicles.
The authorities warned the citizens not to enter any "damaged buildings in the disaster area," suggesting that they leave hollow places, and instead go up to high and safe locations.
One of the bridges on the Fırtına River – famous for rafting and canoeing – in the province of Rize collapsed after the river overflowed. Also, the floods blocked access to roads going up to the Ayder plateau (a mountain summer resort) from the Çamlıhemşin district in Rize. The Ayder Plateau, one of the most visited places in the eastern Black Sea region, is famous for its natural beauty and thermal baths.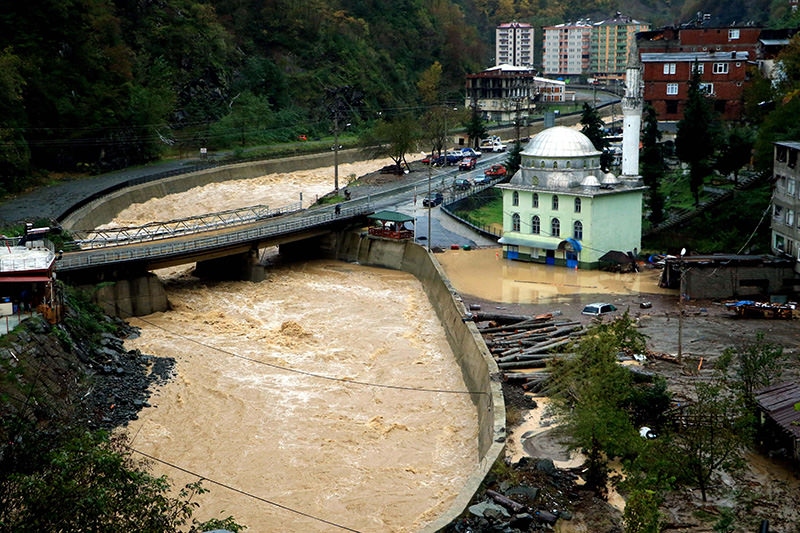 The damage and death toll are blamed on faulty housing developments. Buildings constructed on streambeds were among the most affected by the floods and landslides. Experts say the Black Sea region is already prone to heavy rainfall throughout the year and a new solution is needed, such as a housing reform to prevent deaths and damage. The region's geography is marked with steep hills and mountains which run parallel to the sea and the uneven elevation proves a major challenge for housing.