Six-year-old Eymen Çetin's farewell to his policeman father who was shot dead by PKK terrorists during his attempt to detonate a hand-made bomb, pulled on the heartstrings of people at the funeral ceremony on Thursday.
Haydar Çetin (32), killed in the southeastern district of Sur in Diyarbakır on Wednesday, left behind two small children, one being six-year-old Eymen and the other three-month-old toddler Emir.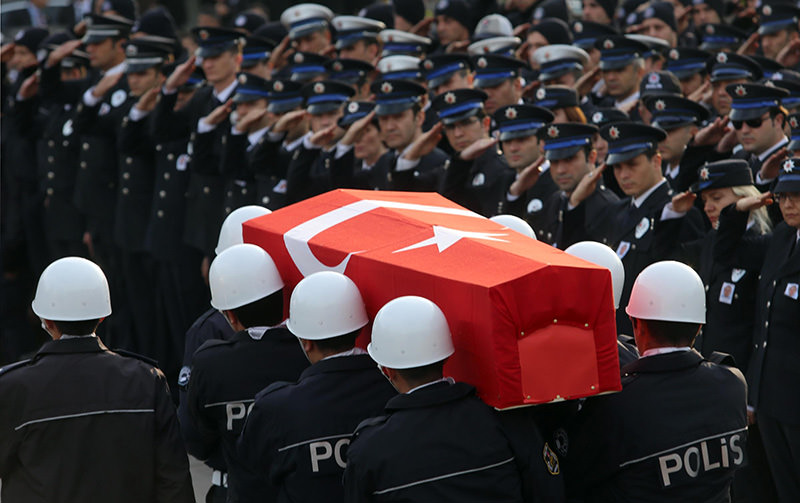 Eymen's tears and mourning at the funeral organized in the Turkish capital Ankara, deeply affected everyone present at the ceremony, with Deputy PM Numan Kurtulmuş trying to console him. The killed police officer's other three-year-old son Emir was not brought to the ceremony.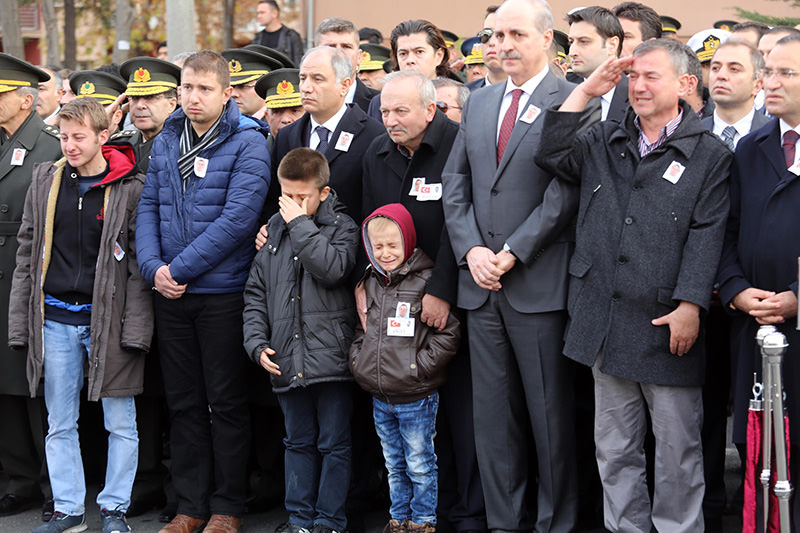 The PKK - considered a terrorist organization by Turkey, the U.S. and EU - resumed its armed campaign in late July.
Since then, around 195 members of the security forces have been killed, according to official figures.