Istanbul-based Jewish weekly newspaper Şalom's top story in the Friday edition defined 2015 as a year that broke long-held taboos, listing various initiatives and events that marked it out from the past.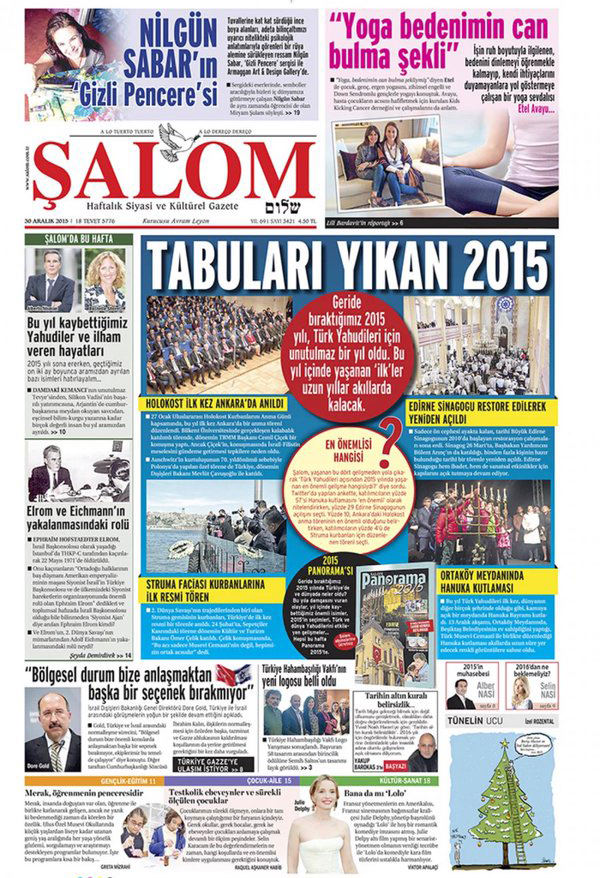 On Jan. 27 last year, an official ceremony was held in Ankara as part of the international Holocaust Remembrance Day, with then Parliamentary Speaker Cemil Çiçek in attendance.
Also, then Foreign Minister Mevlüt Çavuşoğlu attended a ceremony in Poland marking the 70th anniversary of the liberation of Auschwitz.
The weekly also noted the opening of the restored Grand Edirne Synagogue on March 26 with then Deputy Prime Minister Bülent Arınç in attendance.
The Struma tragedy was also officially commemorated for the first time on Feb. 24. However, a poll by the weekly among its readers chose the public celebration of Hanukkah in Istanbul's Ortaköy Square as the most impressive development and a sign of changing times for Turkey's Jewish community in 2015. The event on Dec. 13 hosted by the Beşiktaş Municipality, was the first time the local Jewish community was able to celebrate their religious festival in public.