The Turkish Cooperation and Coordination Agency (TİKA), a state-run body tasked with development and restoration projects around the world, announced on Tuesday it provided financial assistance for the restoration of the Church of the Nativity in the Palestinian territories. The church is highly esteemed in the Christian world, as it is believed to be built on a cave where Jesus Christ was born.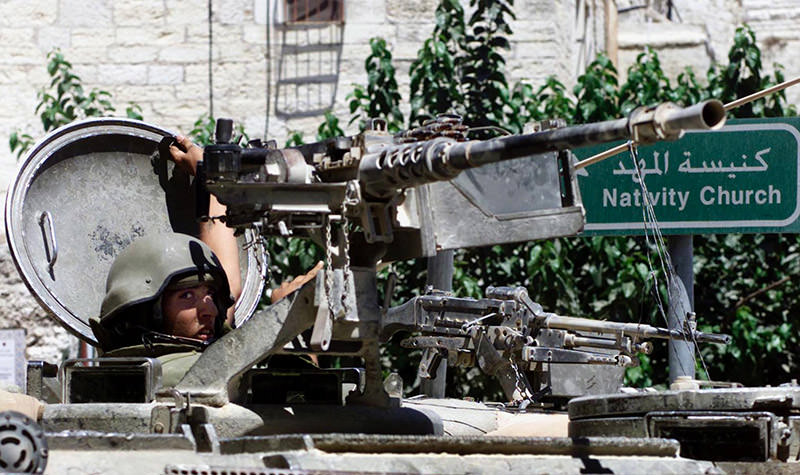 Located in Bethlehem, in the West Bank, the church is both a World Heritage Site designated by UNESCO as well as an endangered heritage site due to the damage it has suffered over the centuries.
TİKA officials said funds were allocated to a committee established for its restoration by the Palestinian Authority. The church, built in 333 by the Roman Empire, was last restored during Ottoman rule in the present-day Palestinian territories. In 2009, an international restoration committee with the contribution of Catholic and Orthodox churches was established to oversee international donations for the restorations.
The restoration work is set to be completed within the year. TİKA did not disclose the total amount of contributions to the restoration funds.
The Church of the Nativity has survived wars, earthquakes and fires in its history. It last sustained significant damage in 2002 when the Israeli army moved to evacuate 200 Palestinians during the second Palestinian intifada after laying siege to the site for more than one month.
Turkey's ties to the church dates back to the Ottoman era. The Ottoman Empire first granted the custody of the church to the Catholic Church, but it was later handed over to the Greek Orthodox Church in the 17th century. After much bickering between the Catholic and Orthodox churches, the Ottomans decided to give the keys to the church to a prominent Muslim family in Bethlehem in the 19th century who kept the keys until 2002. The church's control as well as its upkeep has long been a source of contention between the Catholic, Greek Orthodox and Armenian Orthodox communities who have been long at odds over the issue and occasionally engaging in scuffles.
Established in 1992, Turkey's government-run TİKA aid agency is mandated with implementing Turkey's developmental cooperation policies overseas.