Turkish police have recently started to hand out leaflets to refugees in the country's southern resort town of Bodrum, which has become a magnet for refugees trying to cross to Europe via the Aegean Sea.
Over the past year, hundreds of thousands have made short but perilous journey across the Aegean in a bid to reach northern and western Europe in search for a better life. The trip is however quite dangerous as an estimated 805 people died at sea in the Aegean in 2015, according to the International Organization for Migration.
Bodrum police have accordingly started a campaign which involves distributing pamphlets in the city, calling refugees' attention to what happened to 3-year-old Aylan Kurdi with the toddler's picture attached on the brochure.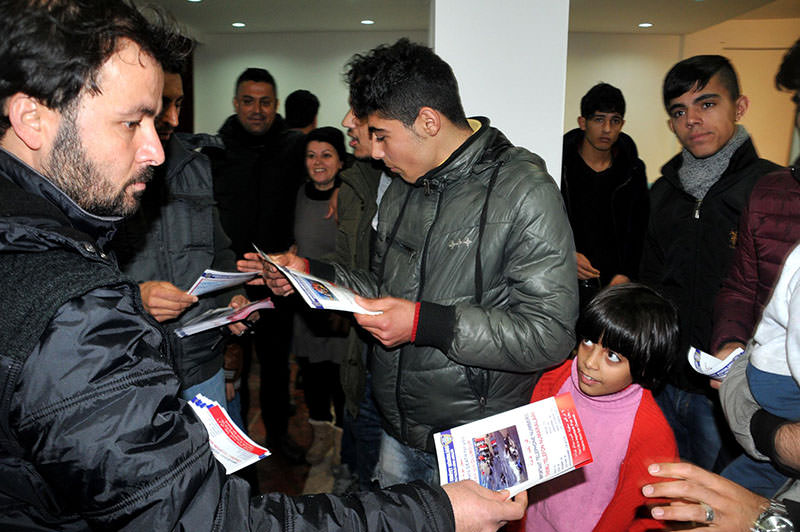 The brochure says, "Your life is important is important for us. Do not make a journey to death instead of hope," with Aylan Kurdi's image, which made global headlines after he drowned on Sept. 2, 2015 while trying to cross to Greece, covering the background.
The brochure which was printed in three languages (Turkish, Arabic, English) also includes hadiths – what the Prophet Muhammad said verbatim on any matter: "The child's smell is the smell of paradise. A dutiful child is light in the world and joy in the afterlife."
Advising the refugees not to believe in the smugglers, which it named as "hope mongers", it also gave place to a line from Prophet Muhammad's final sermon, delivered in the Uranah valley of Mount Arafat: "The life is very holy for you."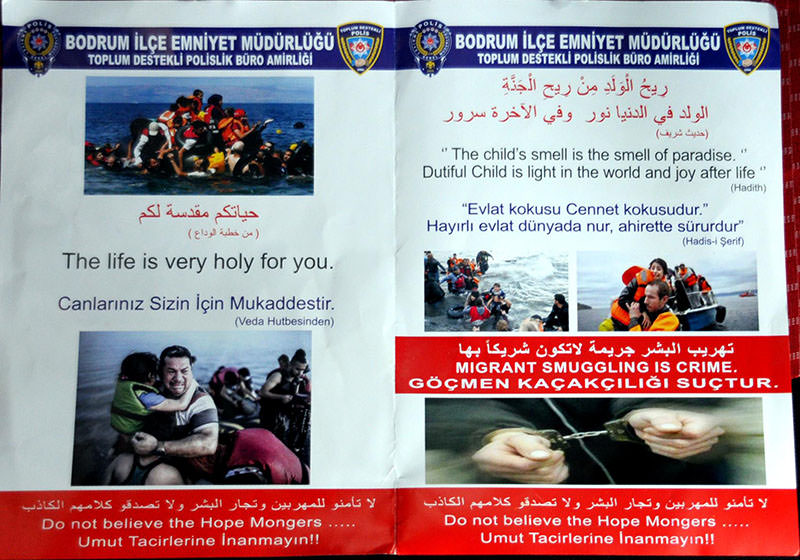 Deputy police commissioner of the Bodrum police department told reporters that their aim was to stop the deaths on the sea.
Fahrettin Gönbe said, "We know that many of them [refugees] are leading a life away from media. We wanted to create awareness in this issue since they do not know what a kind of a journey the other refugees embark on, what they go through, and what is awaiting them."
The police officer said, "We are telling them not to believe in hope mongers."