Horse racing is a popular spectator sport for the Turkish everyman who likes betting and is looking for a quick buck. But it apparently meant much more two millennia ago. A tablet found in central Anatolia shows how the rules for horse races, a well-liked sport even then, were based on fair play and social inclusion.
Historians recently deciphered a tablet carved into a monument in memory of Lukuyanus, a Roman jockey, in Beyşehir, a district in the central Turkish province of Konya. The inscription was found on a monument next to a horse figure carved into rocks dedicated to the jockey - believed to have passed away at a young age. Speaking to Anadolu Agency, Professor Hasan Bahar from the history department of Konya's Selçuk University, said the monument, known by locals as "Horse Rock" was located near an ancient hippodrome in a region where the Hittites and Romans once reigned. "Lukuyanus was a Roman jockey, and this structure here shows this was a place dedicated to horse racing and horse breeding. Hittites used to build monuments here in a tribute to the mountains they deemed holy and we believe horse racing was a dedication to those holy mountains as well in the Roman era," he said. Inscriptions on a tablet in Greek outline the rules of horse racing. "A horse cannot compete in another race if it finishes first in any given race. An owner cannot have another horse compete in one race if he or she owns a previous winner," Bahar quoted the rules.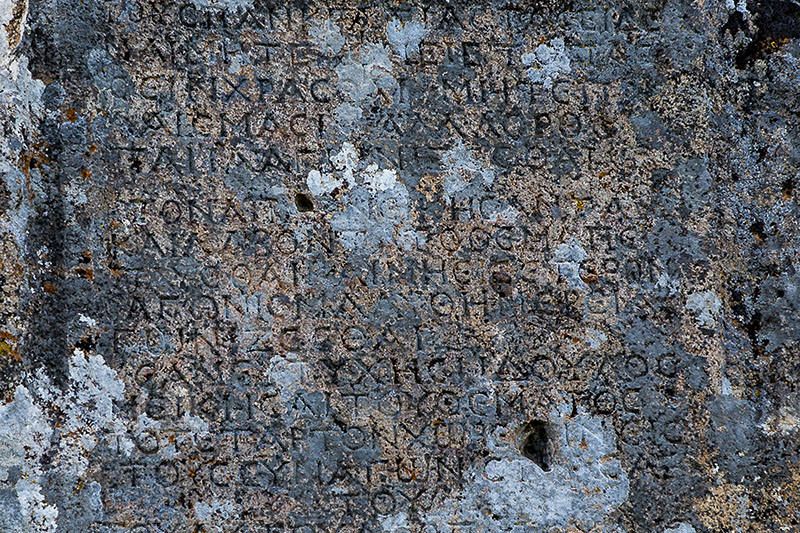 "This is a sign of gentlemanly conduct in the races. It offers a chance for others to win as well, unlike modern races. This is the first time I have encountered such clear rules for a sport in a tablet this old," Bahar said.
The monument is located next to a "grave room," a narrow space with an entrance where Lukuyanus was believed to have been buried. Though his remains have long gone, the tablet on the monument remains readable. "It says 'Lukuyanus The Warrior, Died Before Getting Married. He is Our Hero.' The marriage was an important ritual in that era, and the death of young, unmarried man was certainly a sad occasion," Bahar said.
The monument is located on the eastern border of Pisidia, an ancient region stretching from the present-day Mediterranean city of Antalya to the Anatolian heartland once ruled by Hellenistic and Roman civilizations after weak Hittite rule. The region changed hands when Seljuks and Ottomans advanced through present-day Turkey by defeating Byzantine armies. Konya was the capital of the Seljuk sultanate between the 11th and 13th centuries and later, a central city in the Ottoman era. As Bahar said, the area where the ancient hippodrome is located continued serving its purpose under the rules of Turkic sultanates and cirit, an equestrian team sport involving javelins, was played.