The Turkey-based International Refugee Rights Association (UMHD) released a report on refugee camps in Europe titled "Hopes Lost: Europe's View of Refugees."
UMHD President Uğur Yıldırım offered insights from the report during a press conference, saying that analysts had observed refugees and their living conditions in refugee camps in Germany, France, Belgium and the Netherlands. According to the report, European countries erected official refugee camps as well as unofficial camps in such places as former athletics halls, and old buildings, as well as ramshackle tent camps established by refugees themselves. The report reveals that there are first- and second-class refugee camps in Germany, and those refugees who are educated, know foreign languages and have respected professions are accepted to the first-class camps, while others are admitted to the second-class camps. Yıldırım said, "Germany has the second-oldest population in the world; hence, they want educated, young and talented refugees to seek refuge in their country. While 54 percent of the refugees in Turkey are under the age of 18, Germany generally accepts male and young refugees. In general, it is easy to see that the sick, disabled and those who do not know any other languages stay in Turkey, and those who have high hopes and talents head to Europe." Yıldırım underscored that Europe opens its arms mostly to physicians, engineers and teachers.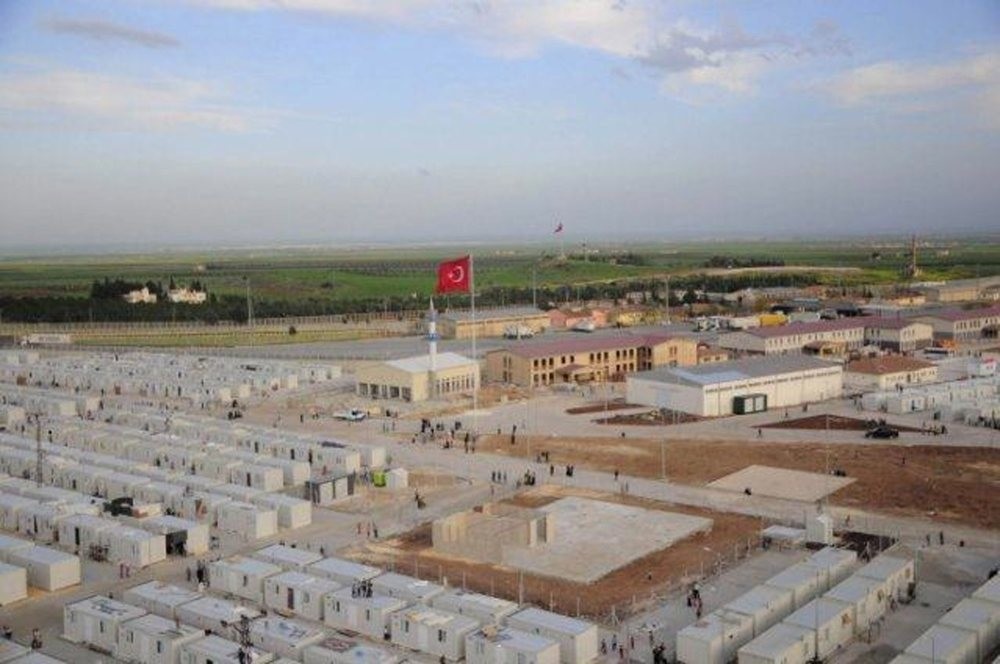 The report also highlights concerns about refugee children. There are 53,000 unattended refugee children in Turkey, while there are roughly 150,000 unattended refugee children in Europe, and 12,000 of these children are missing, according to European authorities.
The report asserts that Muslim foundations and associations in Europe do not pay enough attention to the refugees. "We do not see any mosques or a place reserved for Muslims to pray," said Yıldırım. "Unfortunately, people cannot pray in congregation, which is an important practice in Islam. It is already hard for refugees to perform religious duties due to European fears of DAESH, and things are made harder for the refugees by the authorities."
According to the report, the number of refugees sheltered in Europe is much less than by the rest of the world. Although officials have said that there are nearly a million refugees in Europe, only 300,000 of these refugees are Syrian.
The report also reveals the living conditions in refugee camps in Europe. Yıldırım said, "We went to a camp near the English Channel, and 1,500 out of 6,000 refugees were Syrian. They were mostly people who want to go to Britain but were not able to find a passage. The main reason people wish to go to Britain is that they are familiar with English, and many of them have relatives living in Britain," said Yıldırım. According to accounts, the camp near the English Channel has only three bathrooms for 6,000 refugees. Yıldırım continued, "People were trying to stay warm with the tree branches they collected from the woods near the camp. They cannot light a fire inside the tents, so they were all outside. It is heartbreaking to see such a picture in the belly of civilization, democracy, culture and art."
Compared to the situation in European countries, the refugees in Turkey are living in more humane conditions, and the government as well as NGOs do everything in their power to meet the needs of Turkey's "guests."
Turkey, which has welcomed Syrian refugees since April 2011, now hosts 2.7 million Syrian people, and according to the U.N. Refugee Agency shelters more refugees than any other country in the world. Turkey offers shelter, health care, education and job to Syrian refugees, and is reported to have spent more than 7 billion euros meeting the needs of refugees. Refugee camps in Turkey are also said to be above U.N. standards with education access for children and free health care. According to reports released by the Ministry of Health, Syrian refugees in Turkey have accessed healthcare services some 15.3 million times in Turkey, both inside and outside Syrian refugee camps, since 2011. According to ministry figures, between January 2011 to January 2016, nearly 128,000 Syrian babies were delivered in Turkey's public, university, and private hospitals; over 603,000 Syrians received vaccinations; while 247,500 Syrian babies, 226,000 children, and 83,600 pregnant Syrian women were screened in Turkish hospitals. The ministry recently stated that new healthcare facilities will be constructed, the capacity of current facilities will be boosted, and facilities will be developed in places where refugees are being provided temporary shelter. The refugee camps in and around the border city of Kilis set an example for the world, sheltering 35,000 Syrian refugees. The biggest refugee camp, the Kilis Öncüpınar Accommodation Facility, shelters 13,000 Syrian refugees and has its own school and hospital. Apart from standard container houses where refugees live with their family, the camp managers have also built two-story container houses allowing more space for larger families.