A 20-year-old man has swallowed a 15 centimeters metal fork in Turkey's central Konya province.
The family of the man with initials O.A., took him to the Necmettin Erbakan University Meram Faculty of Medicine Hospital after he complained of some health problems.
A fork was spotted in the man's stomach after his x-rays were taken, and was later on removed in a surgery.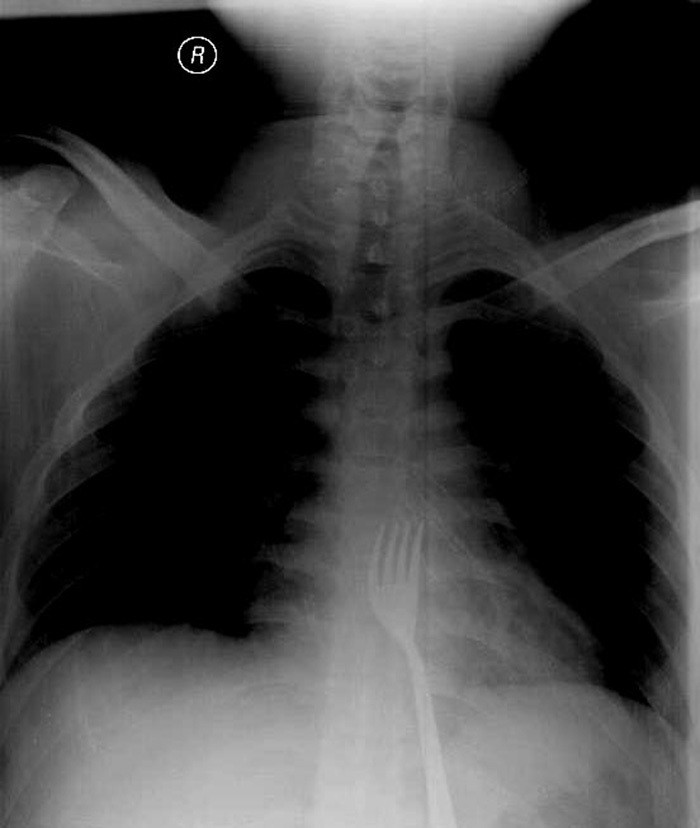 Professor Mehmet Erikoğlu from the hospital's general surgery department said that normally small objects can come out through natural ways but since the fork stuck in the man's stomach was quite big, there had to be a surgery. The professor also added that it was the first time they witnessed a forked being swallowed.