An investigation launched into what was thought to be a WWI-era cannonball, was later found out to be a rusty water pipe.

Earlier on Tuesday, a man had come across canon ball, believed to be from the Gallipoli Campaign, while on a hike in the Bozcaada district of Turkey's western Çanakkale province.
According to Doğan News Agency (DHA), the man, Hakan Güllüsaç, was out hiking to do nature photography when he came across the cannon ball.
Upon noticing it, he informed the police and safety and security measures were taken around the area.
Meanwhile, Bozcaada Garrison Commander Major Abdurrahim Namtı also examined the area. The objected was thought to be a cannonball from the Gallipoli Campaign in 1915-16, during the World War I. It did not explode, reportedly, due to it falling on soft soil.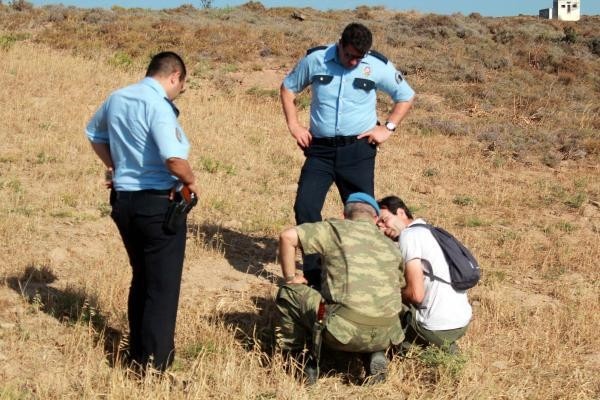 The fierce campaign remembered as the Battle of Gallipoli - Gelibolu in Turkish - is located in Çanakkale and was the last major success fo4r the Ottoman army, which was rapidly heading to an inevitable collapse in the midst of the world war dealing a blow to the already crumbling empire reduced to the current borders of Turkey from a region-wide empire.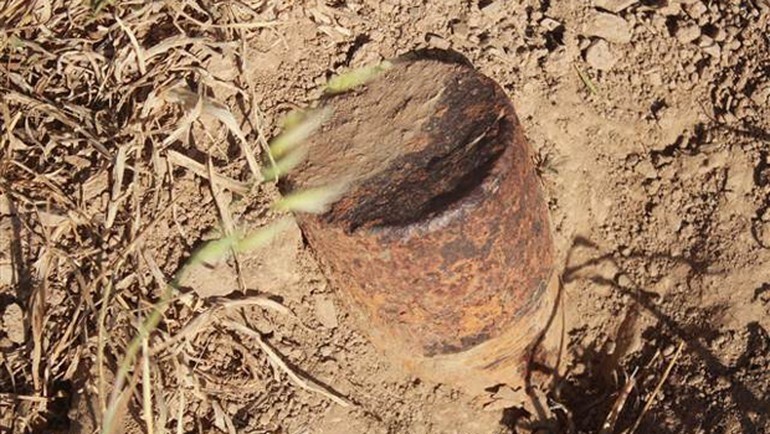 The victory of the Ottoman army boosted the morale of the empire, and although it did not stop the eventual invasion of the country, it inspired the War of Independence led by Mustafa Kemal Atatürk, the founder of the Republic of Turkey, who was a commander in the Gallipoli battle. A mobilized public taking up arms managed to stave off advancing Greek forces four years after the battle and Turks finally regained independence after treaties for the withdrawal of invading forces in 1921 and 1923.