The attempted coup on Friday by military officers loyal to the U.S.-based fugitive imam Fethullah Gülen saw many ordinary civilians become heroes, confronting tanks and armed soldiers. This marked the first time that mass demonstrations prevented such a plot from succeeding. In 1960, 1970 and 1980, the military seized power directly, while in 1997, they forced the resignation of a democratically elected prime minister. This time, the people responded to a call to flood the streets given by top government officials, including President Recep Tayyip Erdoğan, which ensured the failure of the attempted coup by the Gülenist officers.
A series of photographs from across the country display the courage and determination of ordinary people, resolute in defense of their freedoms. A photograph from the Gaza Strip, where hundreds flooded the streets to protest the plot and show their support for Erdoğan, in gratitude for his efforts to ease their suffering.
Istanbul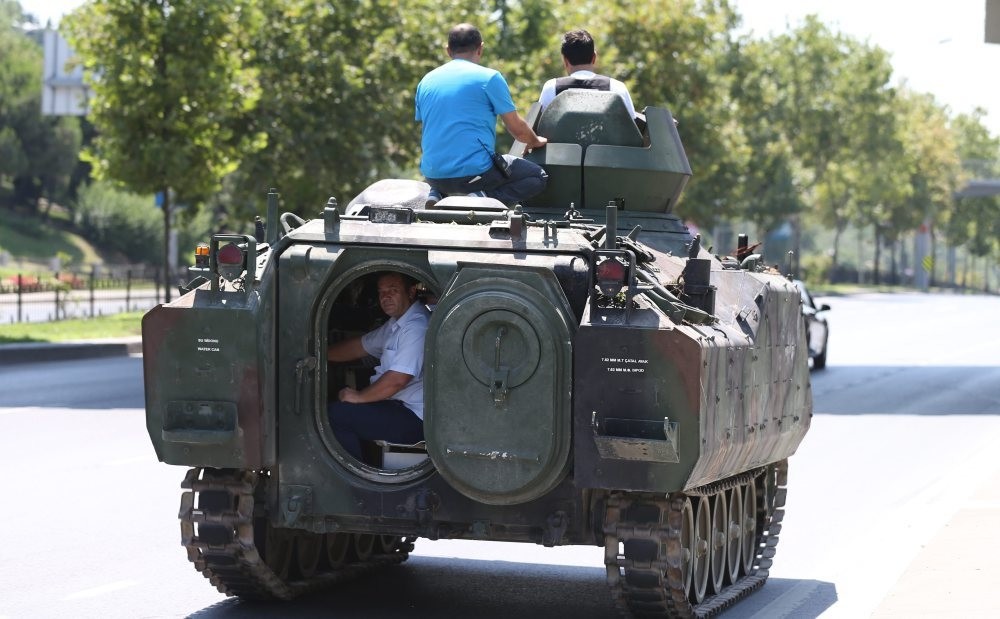 Turkish policemen drive a military tank to Istanbul Police Headquarters, following a failed coup attempt.
Izmir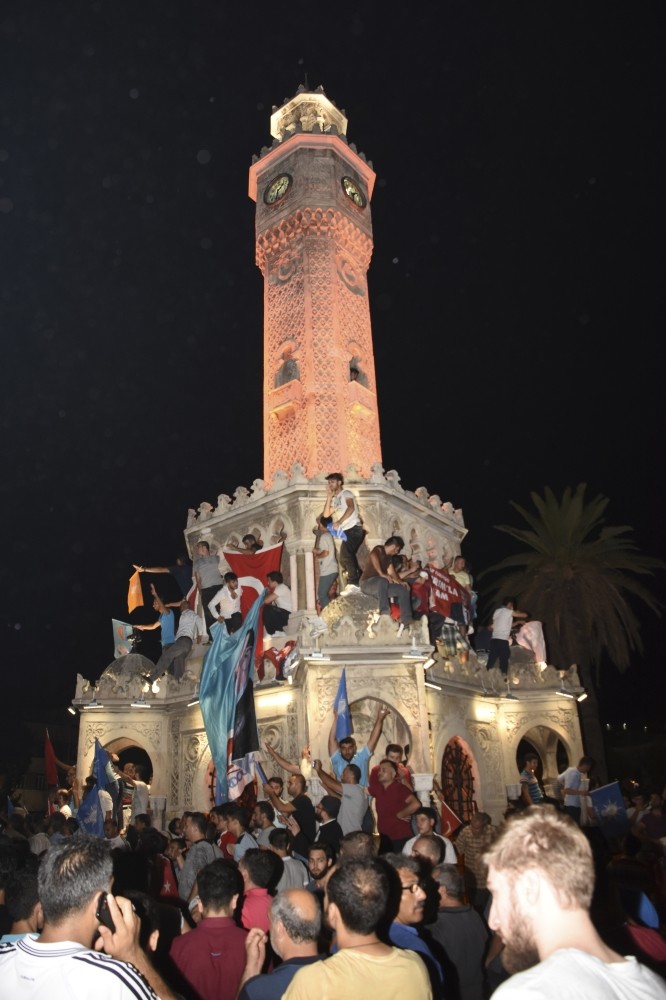 People in the Aegean coastal town of İzmir gathered at the central Clock Tower on Friday to protest against the coup attempt by Gülenists.

Gaza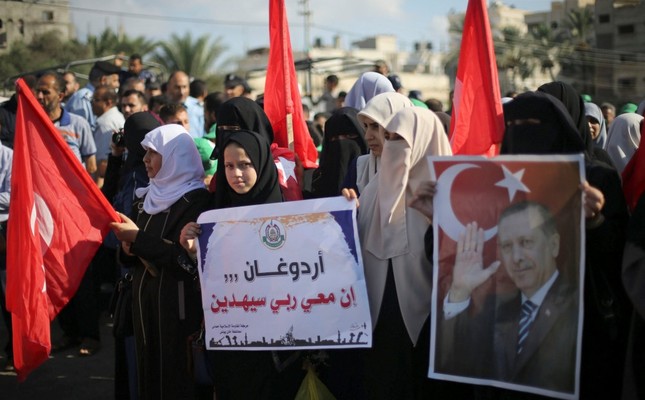 Palestinians in Khan Younis in the southern Gaza Strip take part in a Hamas rally in support of the government led by President Recep Tayyip Erdoğan. Earlier this month, aid was distributed from material delivered by cargo ship Lady Leyla, which carried 11,000 tons of supplies.

Parliament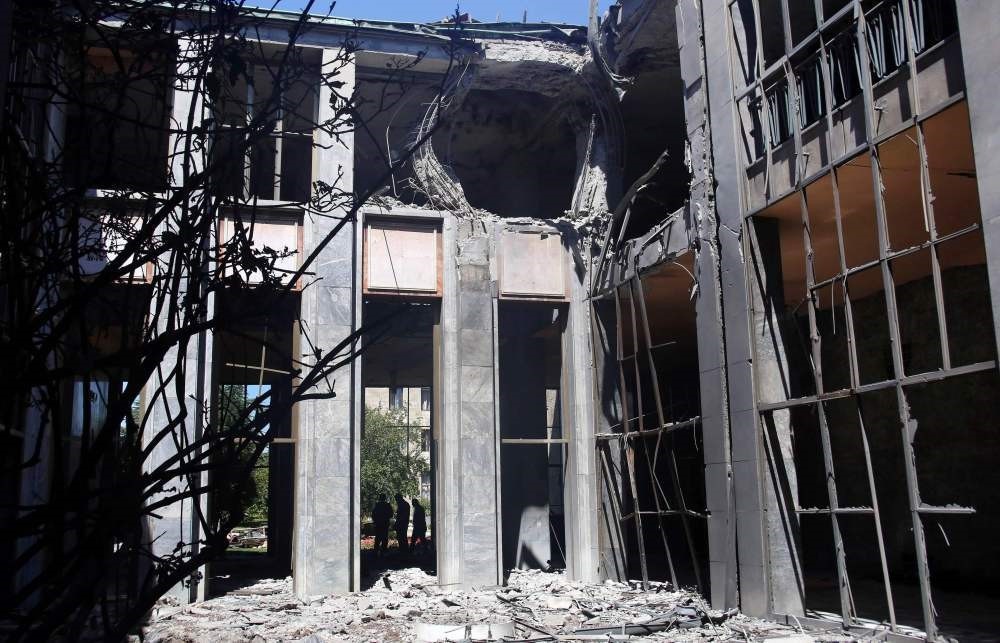 People inspect the damage after the Turkish Parliament was bombed by coup-comandeered fighter jets. The July 15 attempted coup began with F-16 jets screaming low over Ankara, while soldiers and tanks took to the streets and multiple explosions were heard in the capital throughout the night.