Five people, including four soldiers were injured during a bomb attack by the PKK terrorist organization in eastern Turkey's Van province on Friday, a security source said.
The source, who spoke to Anadolu Agency anonymously due to restrictions on talking to the media, said an improvised roadside explosive was detonated by the PKK when an armored police vehicle passed by in Özalp district's Aşağı Mollahasan neighborhood.
The injured were sent to nearby hospitals in the province.
Security forces have launched an operation to nab the terrorists.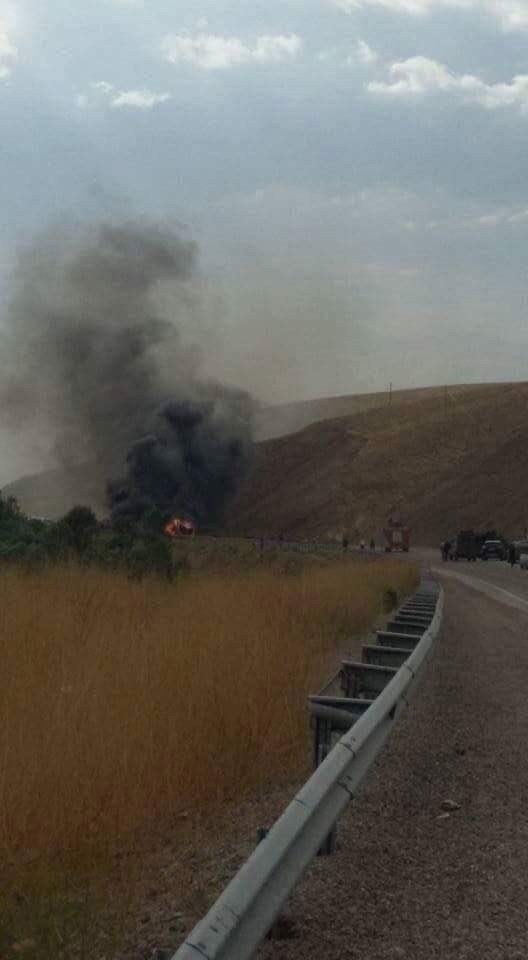 While Turkey continues to hunt for members of the Gülenist Terror Group (FETÖ), responsible for the July 15 coup attempt, the PKK terrorist organization recently intensified its bombing attacks, launching three separate attacks in the last two days, leaving at least nine people dead and hundreds wounded.
A car bomb exploded Wednesday night in front of Police Department Headquarters in the eastern province of Elazığ, killing at least three people and injuring 146 others. Another PKK attack took place the same day, killing at least three soldiers and a village guard and injuring seven other soldiers when the terrorists detonated explosives while an armored vehicle carrying soldiers was passing by. The PKK also hit the eastern province of Van late Wednesday. Three people, including a police officer, died in the attack in Van, which left more than 70 people injured.
The PKK -- listed as a terrorist organization by Turkey, the U.S. and EU -- resumed its 30-year armed campaign against the Turkish state in July 2015.
Since then, more than 600 security personnel have been martyred and more than 7,000 PKK terrorists killed.