A speeding car has landed on the escalators of a metro station after colliding with roadside barriers in Turkey's northwestern province of Bursa early on Sunday.
The accident occurred at 3:30 a.m. at the Merinos metro station, located in the Osmangazi district of Bursa.
The 32-year-old driver, Muhammet Onur Gerek, first lost control of his vehicle after speeding on the road and hit a lamppost, then crashed into roadside metal barriers and rolled into the underpass of the metro station. The car only stopped when it got stuck between the escalators and the wall at the entrance of the station.
While the vehicle was completely destroyed after the accident, the driver survived the crash without life-threatening injuries. The driver was taken to the hospital after police, ambulances and fire squads arrived at the accident site.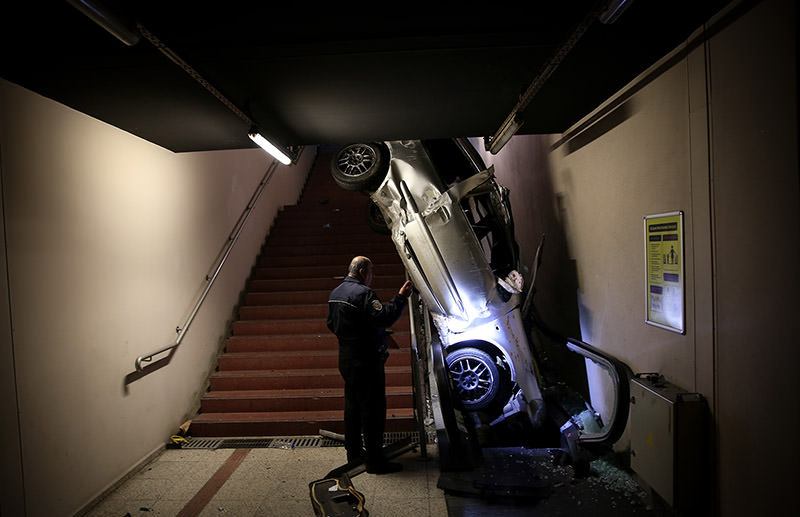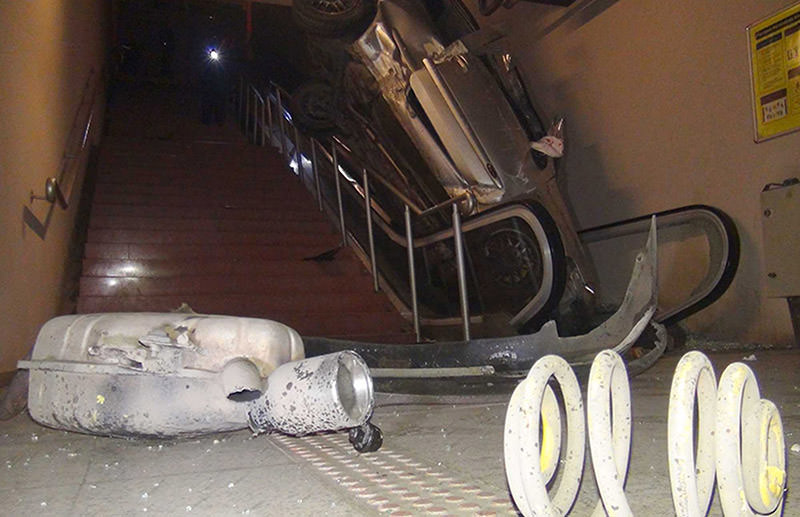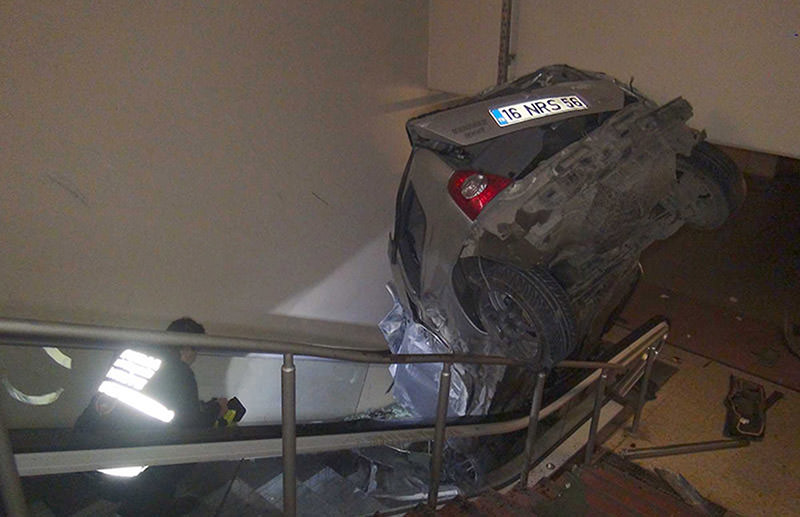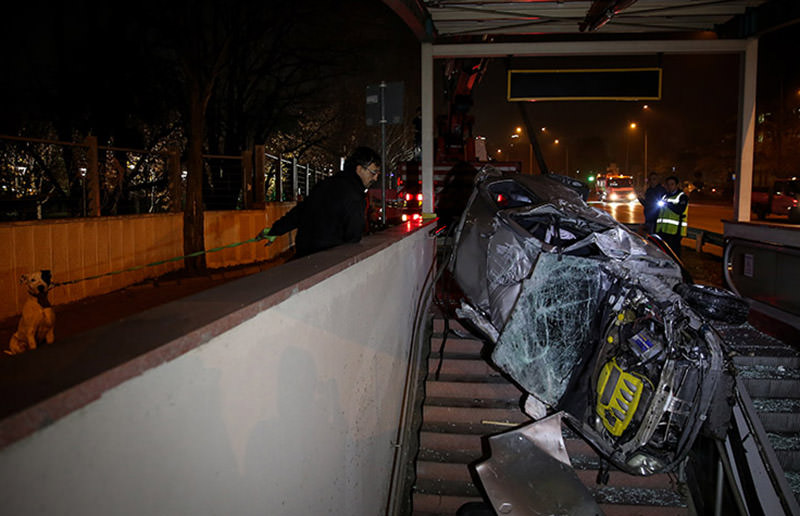 Police sources confirmed that Gerek was withdrawn his driving license two months ago for repeated speeding violations.
Police have also reportedly found empty beer cans inside the car, which was lifted with a crane from the metro underpass.