Osman Bayezid Osmanoğlu, the 44th head of the Ottoman family, was laid to rest in Long Island late Monday after a funeral prayer in Eyup Sultan Mosque in Brooklyn.
Osmanoğlu died on Friday at the age of 92 on Friday in New York.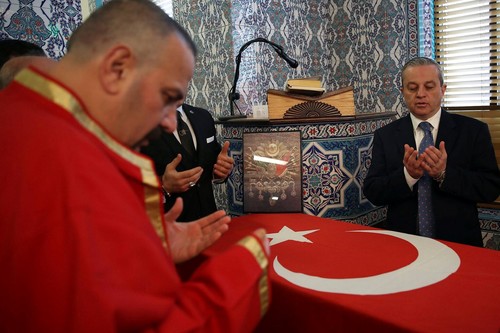 The funeral was attended by the family members, Turkish community in New York area and Turkey's New York Consul General Ertan Yalçın.
A member of the family, Zeynep Osman said that he was known as a humble and decent person. "We will always remember him as a cheerful gentleman," she added.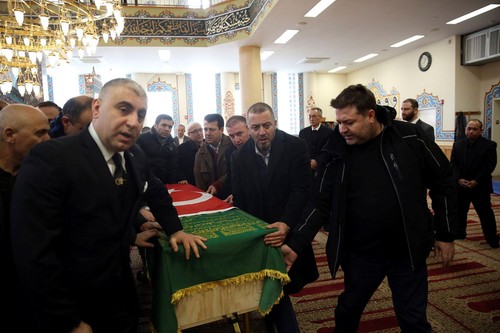 Osmanoğlu is the second son of Sultan Abdülmecid I's grandson Ibrahim Tevfik by his fourth wife Hadice Sadiye Hanım. If the Ottoman monarchy were restored, he would be Grand Sultan Bayezid III.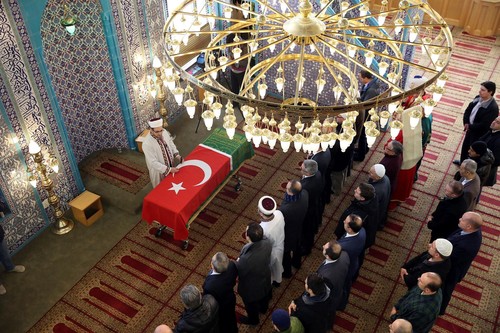 He is the first member of the House of Osman to be born in exile, and the first head to have been born after the dissolution of the Empire. After his parents' separation, his father died in 1931, and his mother Hadice Sadiye remarried a United States citizen. In 1941, he moved to the United States with his mother, older brother and two stepbrothers.

Osman has never married and has no children. On 23 September 2009 with the death of Ertuğrul Osman, he succeeded to the head of the House of Osman.