Police have detained two smugglers with 258 smartphones strapped on their bodies in Turkey's southeastern Bitlis province on Saturday.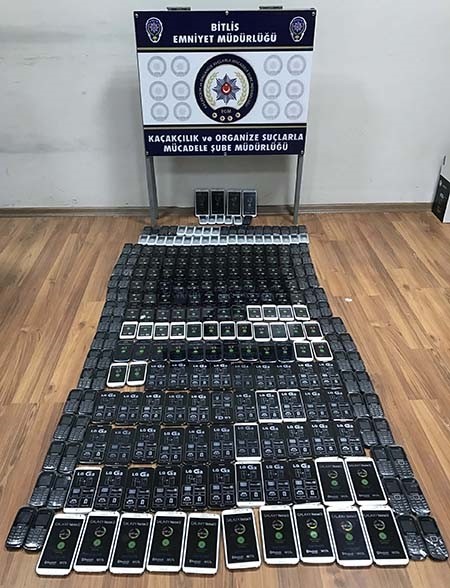 The two smugglers were captured in a bus when police performed a security check to prevent smuggled goods from being delivered to Bitlis and from there to the western provinces.
The Bitlis province is located around 250 kilometers away from the Iran, Iraq and Syria borders.
Members of the PKK terror organization are known to actively smuggle goods from across the border with Iraq to finance the terror group in Turkey.
Despite measures to curb it or bringing it into a legalized form, smuggling is also a significant source of income for people living in border areas.
The police said in a statement that the smugglers were released on the condition of trial without arrest, but did not mention whether they were smuggling the goods to finance the terror group.