Though a year has passed since Belgium experienced one of the bloodiest terror attacks in its history, the country is yet to make any attempt to relieve the pain of a terror-stricken Turkish worker who barely escaped death in the suicide bomb attack at the Brussels Airport.
On the contrary, through some scandalous actions, the country has tightened the noose on the victim's family.
Ferhat Önder, a Turkish worker who used to work at the airport along with his wife, was heavily injured in the attack, carried out by Ibrahim El Bakraoui, on this day last year.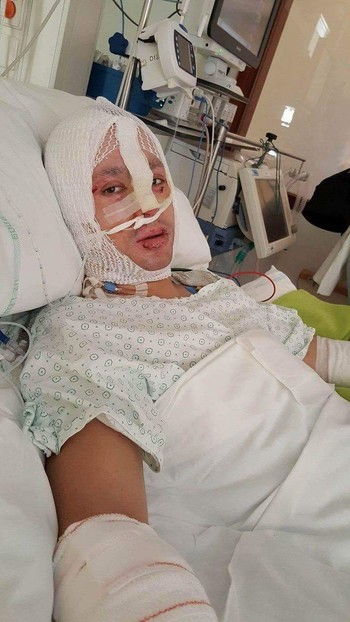 Just 10 meters (33 feet) away from the suicide bomber, the blast caused severe damage to his internal organs. Around 350 shrapnel, mostly nails and metal pieces, were removed from Önder's body, who also suffered some third degree burns. This type of burn leaves permanent traces on the body, with damages extending through every layer of skin, even affecting muscles, bones and internal organs and takes a very long time to heal.
"Only Turkish authorities asked how I am doing"
Önder, who underwent a total of 16 operations and suffered from various psychological problems, was neither visited nor called by Belgian officials. Although an official, who visited him in order to write a report, had said that they would treat him justly, no single step has so far been taken to relieve the family of its sufferings, a year into the incident.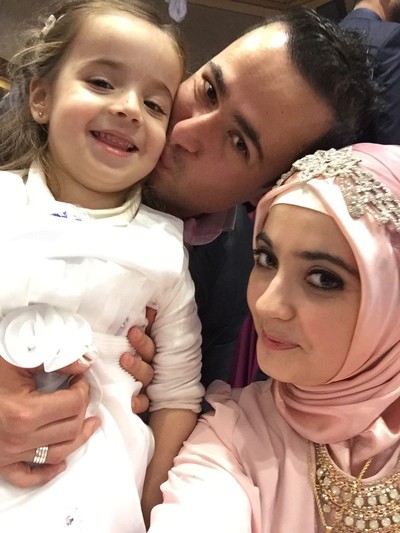 Despite the fact that European countries insist on the Republic of Turkey to not to be concerned with Turks living in the continent, Önder said that former Turkish Consul General to Brussels Ali Barış Ulusoy and Foreign Minister Mevlüt Çavuşoğlu took personal and close interest in his situation.
When reminded that terror victims in Turkey were put on the payroll, declared martyrs, provided with indemnity payment and various social rights, Önder said he has not received any help so far, while the families of the deceased were attempted to be silenced, with a onetime payment of 12,000 euros each.
'They made fun of my hospital reports and hired people to spy on me'
Önder said his insurance company pestered him at home and made fun of his hospital reports by saying, "They make you look like you survived the World War III." To his utter bewilderment, the firm also said that his condition did not constitute any impediment to continue working.
In reality, however, Önder still has several pieces of shrapnel left in his body and with heavy injuries in both hands, he will undergo another surgery in April.
"I would like to address Belgium, which takes pride in being a stronghold of human rights. As citizens of the country, we are aggrieved. I cannot find words to describe these people, who do not see any impediment for me to return to work and ignore the trauma my wife has been through. I saw someone taking my photo at the door of my house. When I approached and asked him to delete the photo he shot without permission, he said that he was working for the insurance company. They still think that I can work with this health," Önder said.
Alarmed by the situation, Önder initiated legal proceedings against the company, with hearings being held every month.
In the meantime, Önder attended a Belgian TV program, where the insurance company said his case would continue for another year. The decision prompted reactions from the programs host and audience guests, forcing company officials to step back and claim that they would come up with another offer soon.