Antalya's traditional Sand Sculpture Festival hosts a diverse array of works of 20 artists from 12 countries this year.
In an open-air venue in this Mediterranean city famed for its beaches, a giant sculpture of Atatürk, the founder of modern Turkey, lies a few meters away from a mermaid basking under the sun. In another corner, visitors take selfies in front of a tank made of sand symbolizing last year's coup attempt in Turkey.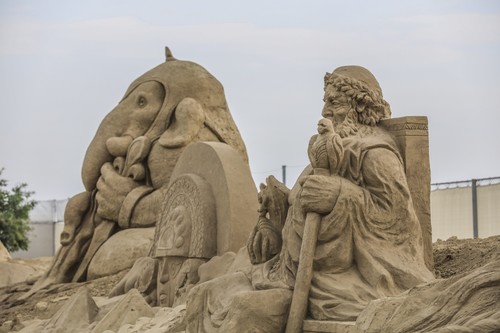 The festival's original theme is "World's Wonders and Mythology," but organizers say it wouldn't be complete without paying respect to the victims of the coup as well as Atatürk.
Artists used 10,000 tons of sands to create the works depicting the Eiffel Tower, Poseidon and the Taj Mahal in their efforts to depict ancient and modern wonders and well-known mythological figures.