Police found a crashed minibus in Turkey's southern province of Hatay Sunday, where they apprehended 51 illegal migrants.
Most of the migrants onboard were women and children who had entered Turkey illegally, Hatay Police Department's anti-human trafficking directorate said.
The vehicle carrying the migrants was apprehended on the Antakya-Iskenderun highway after it had crashed into a grove of olive trees on the side of the road while trying to evade police.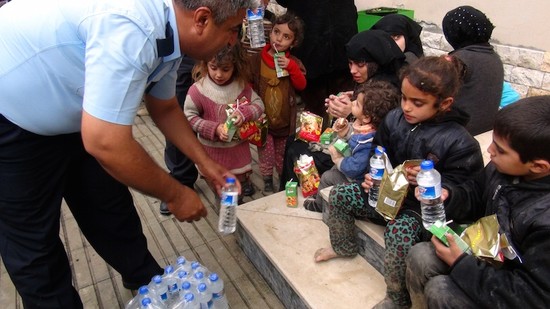 DHA Photo

The vehicle's driver escaped scene of the crash, while the migrants of Syrian and Iraqi origin were discovered.
The migrants had trekked through the mountains for three straight days before taking the minibus, and were wearing muddy clothes, most of them without shoes, the police said.
Food and beverages were provided to the migrants at the local police station where they were taken for processing.