A 15-year-old child became the latest juvenile victim to PKK terror, along with two soldiers after the terrorists opened fire on Turkish security forces in northeastern Trabzon province on Friday.
One of the soldiers, sergeant major Ferhat Gedik, lost his life at Karadeniz Technical University's Medical Faculty Hospital after succumbing to his wounds. The other soldier is currently under treatment.
Eren Bülbül, the teenager shot, also died at the hospital. He was shot while trying to report the terrorists to officials after militants tried to steal food supplies from a house in the area.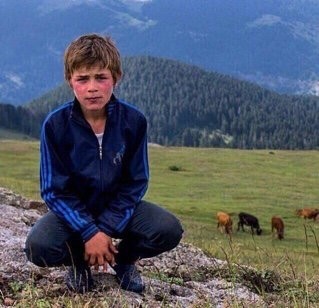 PKK employs various terrorist tactics that could be instrumental in reaching their goal of an "autonomous Kurdistan." Through their Syrian wing, the PYD, the "Marxist and Socialist" group aims to realize their ideal of forming a self-governing structure by cooperating with the United States.
U.S. claims the PYD and the PKK are different groups and share no organic ties. However, a senior U.S. official recently admitted that the U.S. military gave PKK militants recommendations about rebranding themselves to face milder reactions from Turkey.
"I've dealt with them directly, I was on the formative stage of the relationship with these guys. They formally called themselves the YPG, who the Turks would say equated to the PKK. So we literally played back to them that you've got to change your brand. What do you want to call yourself besides the YPG? With about a day's notice they declared that they were the Syrian Democratic Forces," General Raymond Thomas, Commander of the U.S. Special Forces Command, had said back in July.
The U.S. continues to actively aid PKK terrorists via the weaponry sent to PYD militants that ultimately end up in the hands of HPG, the military wing of the PKK.
Listed as a terrorist organization by the U.S. and the EU, the PKK resumed its armed campaign against the Turkish state in July 2015, unilaterally violating the cease-fire.
Since then, over 600 security personnel, including troops, police officers and village guards, have died in PKK attacks and more than 7,000 terrorists have been killed during operations across Turkey and northern Iraq, according to the military.