Turkish pilgrims have always been a "shining example" in the knowledge of the rules and obligations of Hajj, Saudi Arabia's Minister of Culture and Information, Awwad bin Saleh Al-Awwad has told the Daily Sabah in a special interview.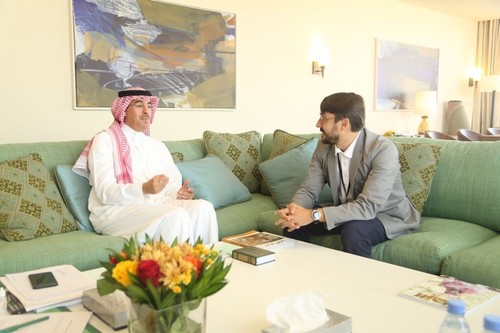 Elaborating the Kingdom's plans on pilgrimage, the minister also said that the Saudi Press Agency will begin broadcasting news in Turkish.
How did the Ministry of Culture and Information prepare for Hajj this year?

"The Ministry of Culture and Information is preparing every year to cover this global event, which is closely followed by more than 170 countries. We provide the opportunity for speakers, media and television channels from most of the world to cover Hajj in all its aspects.

This year, we have more than 100 television channels, 300 correspondents and 700 media delegations working to cover the Hajj season and to provide every country with the opportunity to communicate this important event through its media channels with clarity and transparency."
Are there plans to hold a conference of dignitaries participating in the Hajj season?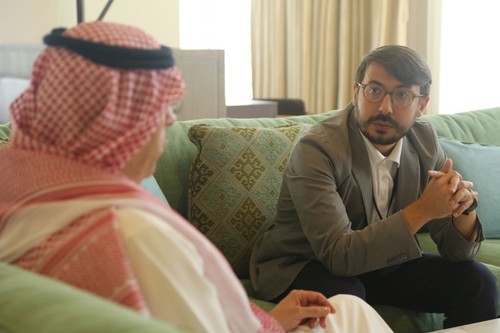 "Every year, the Grand Hajj Symposium is held under the auspices of the Ministry of Hajj and Umrah, and is attended by the Ministers of Hajj and Islamic Affairs of Muslim Countries'. It is a very important symposium in which everyone who cares about Muslim issues, and who comes up with good recommendations, takes part."
Is Saudi Arabia planning to increase Hajj quotas after the expansion of the Haram?

"Each year, these matters are reviewed by our competent authorities. The Custodian of the Two Holy Mosques is very keen to provide the opportunity for Hajj to the largest possible number of Muslims, but we are also keen to perform the Hajj season in a better, peaceful and orderly manner."
Is this year's Hajj season more organized than in previous years?

"Hajj measures are usually the same as every year, but new measures and services are also added each year, or any previous mistakes and shortcomings are prevented. In case of an epidemic, the Ministry of Health is ready to provide better services, develop vaccination and drugs, organize delegations and inform delegations and their countries. Awareness and information help facilitate the smooth performance of Hajj."

How do you evaluate the performance of the Turkish Hajj mission and what recommendations do you have?

Turkish pilgrims have always been a shining example in their treatment and knowledge of the rules of pilgrimage, and in following the rules and instructions, which is very important because 2.3 million people perform the duty in one place and move in a narrow area. Turkish pilgrims, in general, are cooperative, understanding and have great knowledge of this duty and facilitate our work. We appreciate their awareness and help.
Is there a plan to broadcast Saudi Arabia in Turkish?

From next year, the Saudi Press Agency will begin broadcasting news in the Turkish language. We are currently working on a project focused on translating Arabic books into Turkish, and Turkish books into Arabic. The project will launch within four to five months.