A simit seller in Turkey's northwestern Kocaeli province has donated his two-day earnings to Rohingya Muslims, who are facing persecution in Myanmar's western Rakhine state.
Erkan Ayhan, 40, who has been selling simit, a bread ring covered with sesame seeds, for making his living for 14 years, could not remain indifferent to the violence in Rakhine.
"I wasn't able to eat anything on Eid-al-Adha festival. They [Myanmar authorities] were killing our brothers and sisters in Rakhine," Ayhan said.
He deposited his two-day earnings of 147 Turkish liras ($43) to Turkey-based Humanitarian Relief Foundation (IHH)'s account to help Rohingya.
"I have decided to do my best as the world stays silent. However, Rohingya wouldn't be relieved only by my help. Here, I urge the world to take action for our brothers and sisters," he said.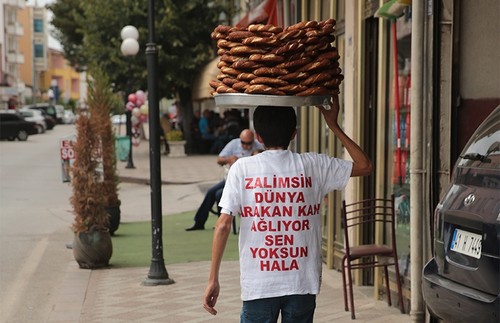 Ayhan said that he was not able to sleep after watching images of oppressed Rohingya.
"I call on all Muslims to pray for Rohingya and help them," he added.
Vedat Kara, a shopkeeper in Kocaeli, bought simit to help Myanmar's persecuted community. He said: "Situation in Rakhine state is not acceptable and the Muslim world can overcome any problem with unity."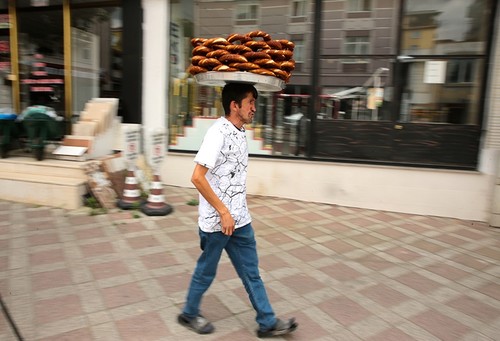 According to the UN Friday, 270,000 Rohingya have crossed into Bangladesh as tens of thousands more were internally displaced by the latest violence.
Rakhine state has seen simmering tension between its Buddhist and Muslim populations since communal violence broke out in 2012.
In a security crackdown launched last October in the state's northern Maungdaw district, the UN documented mass gang rapes, killings -- including infants and young children -- brutal beatings, and disappearances.
The report found evidence of human rights violations by security forces that indicated crimes against humanity.