Teachers newly appointed to state schools in the southeastern province of Hakkari on the border with Iraq and Iran are taught basic Kurdish at seminars before being sent to their schools. The seminar in the city center is held for the 300 teachers who will soon be sent to their schools in rural areas. Teachers are also briefed on local customs, facts about the region's demography, economics, social and family structures and relationships between men and women.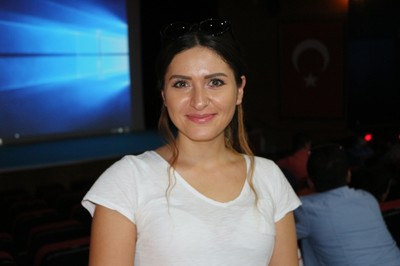 Fatma Babayiğit from Yozgat in central Anatolia said she received mainly negative feedback from family and friends about Hakkari due to the threat of terror and local customs. "I tried to free myself from any prejudices before arriving here. Because, wherever a Turkish flag is high is a part of our country, and children there have a right to education. I came and got to know the local people. My family is slowly getting over its prejudices too."
She said she was happy to be in Hakkari. "I learned how to say 'how are you?' and the numbers. I can't wait to meet my students."
Another teacher, Nur Kaya, said she came from Cyprus. "I never knew how close neighborliness and human relations could be. People behave as if they have known you for 40 years. It made me very happy. I loved the local food and because I am a Turkish teacher, I'm interested in other languages too."