Turks living in Germany were furious after discovering that Instagram was translating the word "Turkey" written in their profiles as an explicit self-insulting sentence in German.
Instagrammers who used the mobile app in German noticed that if one has the word "TÜRKİYE" (which means Turkey in Turkish) with a Turkish flag emoji accompanying it in their biography section, Instagram translates it into "Ich bin ein Arschloch" in German, or "I am an as**ole" in English.
Many people shared screenshots of the issue on social media.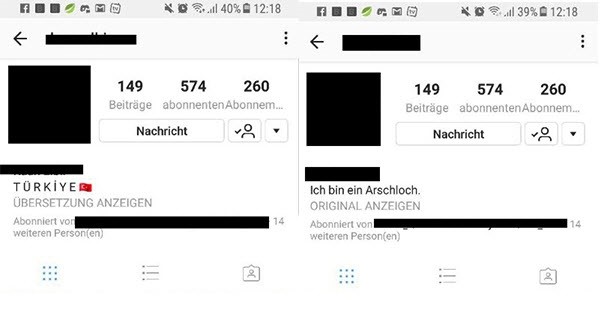 Instagram was not immediately available for comment when contacted by Daily Sabah on Friday.
Instagram is a popular photo-sharing social network with 800 million active monthly users.