Mardin, home to an eclectic mix of cultures and their fascinating heritage, has seen a tourist boom in the past two years thanks to counterterrorism operations that brought security back to this historic city. Last year alone about 600,000 tourists visited the city, a remarkable increase compared to 90,000 people in 2016.
With its memorable skyline, a citadel crowning narrow alleys dotted with golden-colored houses, manors and a rich multicultural heritage, Mardin was a favorite tourist destination in southeastern Turkey.
However, when the terrorist group PKK, which concentrates its attack in the southeast, resumed its campaign of violence in 2015 after a brief lull, the city saw a drop in tourist numbers.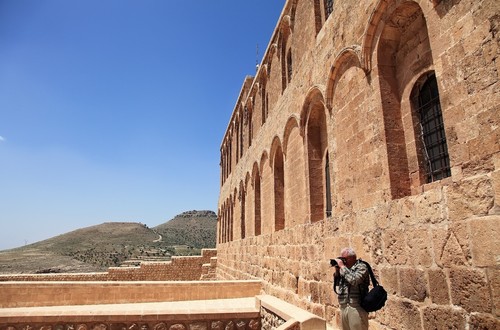 Nowadays, the steep alleys of the city nominated for the UNESCO World Heritage list are brimming with tourists while new hotels open to accommodate the rising number of tourists.
The city's governor, Mustafa Yaman, said Mardin, like other cities in the region, was affected by terrorism in the past years but "an atmosphere of security and calm" was reinstated after security forces' operations against the PKK. "Mardin is among the few cities that have preserved their cultural identity well. It is a jewel that needs to be polished. The city's future lies in tourism," he said, noting that they expected to increase the yearly number of tourists to 1 million. "The governorate does its task to this extent by restoring historical sites. Still, we have a very low accommodation capacity with 6,500 beds in tourist facilities. This needs to be increased as tourists cannot find vacancies especially during holidays," the governor said, inviting more tourism investors to the city.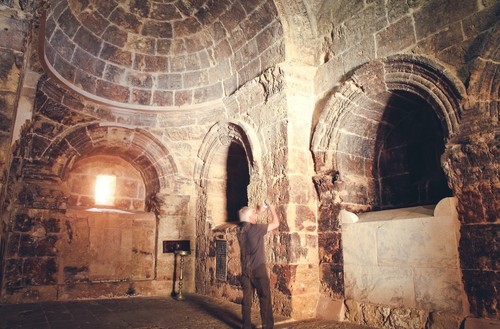 Tourism businesses are optimistic about 2018 tourist numbers. Özgür Azad Güngör, who heads a hoteliers' association in the city, said the number of visitors "increased 270 percent" compared to 2015. "It is January, but we still have a high number of bookings. The demand from tourists from Istanbul, İzmir and Ankara is particularly high. I think this year will be better for business," Güngör said, adding that they were carrying out a promotion campaign to further increase the numbers. "We will promote the city in an upcoming international tourism trade fair, and the city hosted a number of significant events in 2017. This helped end the misperception that Mardin is a hotbed of terrorism. People visiting here see that this is just a historic city, and there are no terror attacks," Güngör said. Like Yaman, he called on investors to boost tourism in the city.


Hotelier Sebahattin Evrensel said Mardin is a vivid city where "the sound of adhan [Muslim call to prayer] is intermingled with the ringing of church bells" and "all faiths respect each other." "People love the diversity here, and we work to keep it alive," Evrensel said. The hotelier said terrorism seriously undermined tourism but the state's support for the restoration of tourism significantly helped businesses that serve tourists both in the tourism season and the off-season. He mentioned that apart from historic sites, tourists are interested in local products such as coffee and cevizli sucuk (fruit pulp with walnut).
Fatma Şeker, a tourist from the northern city of Trabzon, said she decided to visit Mardin after seeing the city featured in TV shows. "Sıla," a soap opera aired on ATV, was shot on location in Mardin in the early 2000s and triggered local tourist interest in the city, which has been the setting for several TV shows since then.
Locations popular among tourists visiting the city include ancient mosques, monasteries and churches belonging to Assyriac and Yazidi Christian communities.