The Gülenist Terror Group (FETÖ) is under siege in Turkey, with its recruitment and financing sources largely extinguished. However, many of its senior officials, including leader Fetullah Gülen, remain free at large across Western countries, continuing their nefarious efforts to attack Turkey and its government. Dating back to the 1960s, FETÖ was the brainchild of Gülen, who served as a primary school educated imam before founding the group, which has always acted as a secretive cult. The 1970s and 1980s were spent consolidating the group, creating the necessary education and financial structure while slowly infiltrating state institutions.

Its schools and prep schools served as the main recruiting ground for the group, which assigned particular degrees and vocations for its members.
Its leadership hierarchy was hidden from the public apart from Gülen himself. FETÖ, like many terrorist groups, created a structure based on individual cells within various state organizations, like the judiciary, police and the military.
Each cell of various sizes was organized around an imam, who could be a lowly academic or a simple police officer. It was normal practice for FETÖ member generals, prosecutors and judges to receive their orders from a simple academic. Intra-group hierarchy always trumped civilian hierarchy.
FETÖ'S BRAINWASHING
Over the years, FETÖ was transformed into a behemoth, with its finance, business, education, media arms spread across the globe. It has charter schools in the U.S., mainly used to collect and syphon federal funds into various FETÖ projects, while the schools in the rest of the world is usually used for recruiting purposes.
Those in Turkey were the main recruitment centers, with graduates sent to work for pittance at various FETÖ schools to indoctrinate students.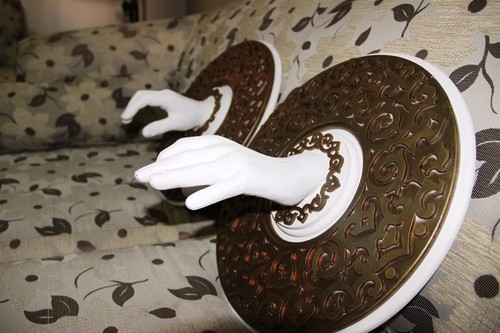 FETÖ schools had bizarre traditions, similar to many other cult-like groups. Two hands made of plaster were in a Gülenist-run school in İzmir were modeled after Gülen's hands and kissed by cult members in order to show their commitment to Gülen. The sculptures were found during a search at Yamanlar College, a private school run by Gülenists.
The cult members, before cutting off any visible connections to Gülenists as an attempt to appear normal in their new environment, kissed the plastered hands and put their forehands on them as a traditional Turkish sign of respect, in order to pledge lifetime allegiance to Gülen.
Gülen is viewed as a type of messiah by his followers according to former members of the group. According to Hüseyin Gülerce, a former member who spoke to Daily Sabah, Gülen is "like a prophet" to his followers.
Other insiders who spoke to the Turkish media say the former cleric enjoys a sacred status and any criticism of his remarks by followers result in ostracism. Gülen claims to communicate with Prophet Muhammad in his dreams and is instructed by him in actions deemed illegal by authorities but viewed as part of a divine mission by Gülenists.
Businessmen were also recruited, forced to donate set amounts to the group.
MILITARY COUP
However, remaining dormant through much of this period were FETÖ moles within the military, biding their time. They struck on July 15, 2016, causing the deaths of 249 people. It was the first time Parliament was bombed in the Republic's history. Soon after it became known that FETÖ had launched a military coup, tens of thousands of civilians and military forces loyal to democracy fought back, quelling the attempt within a day.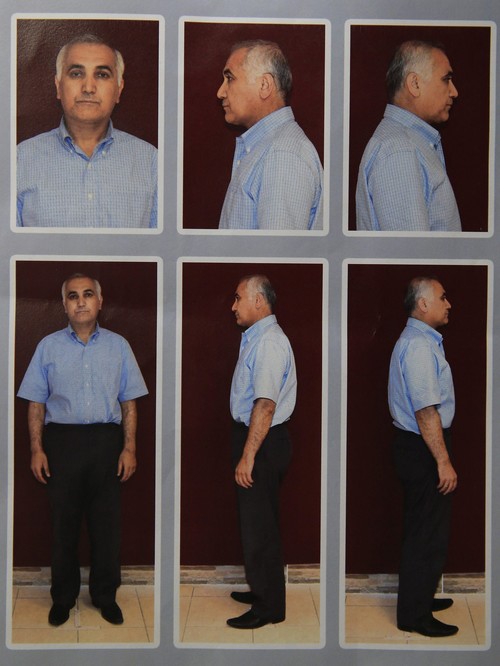 The coup was directed from the Akıncı Air Base near Ankara, where a formerly unknown academic from Sakarya, Adem Öksüz, was the ringleader. Generals took their orders from him and other civilians captured at the base. Öksüz later disappeared, released by FETÖ-linked judges.
Many other senior and publically known FETÖ figures remain missing, most of them fugitives in Western countries, continuing to pour their venom. Now that they have lost any hope of ruling the country, FETÖ operatives who have escaped, to mainly Germany and the United States, are trying to attack the country and its government.
JUDICIAL COUP
It was FETÖ-linked prosecutors' attempt to question senior officials from the National Intelligence Organization (MİT), including its head Hakan Fidan, on Feb. 7, 2012 that created a huge chasm between the group and the government. It was seen by the government as an attempt to undermine the government's efforts to comprehensively end PKK terrorism.
It was followed by a direct attack on the democratically elected government in December 2013, where prosecutors launched several bogus corruption probes into senior government officials, which were later proven to be based on tampered evidence.
The government responded by a comprehensive offensive to rid the state of FETÖ presence, suspending thousands of known FETÖ suspects from the judiciary and police.
HANDLING CRITICS
One of the principal arms of FETÖ was the media, through which rival groups and individuals construed as posing a threat were targeted. Print media Zaman, Zaman newspaper, and Samanyolu TV were just a few of the media organs used by FETÖ to attack targets.
There were also many FETÖ members working for other media organs, subverting newspapers and television channels in accordance with the group's objectives.
Usual modus operandi of attacking rivals began with the media arm. The newspapers suddenly targeted various groups or individuals, trying to harm their public image.
Then came the most effective arm of the group, the judiciary. Hundreds of judges and prosecutors, supported by thousands of police officers, who included old and new recruits, and people coerced into cooperation, would initiate a criminal investigation, which would avalanche into a huge trial encompassing hundreds of suspects.
These suspects would spend years in jail before facing any charges, which usually was punishment enough, becoming an example to others while silencing critics.
Such cases include the Ergenekon and Balyoz cases against secularist critics and the Tahşiye case against individuals seen as threats.
In the Ergenekon and Balyoz cases, the suspects were released in 2014 after it was revealed that the trial was based on false evidence and fabricated charges and were a plot to imprison the critics of FETÖ.
ZARRAB CASE
Meanwhile, Fetullah Gülen continues to enjoy the pleasant air of rural Pennsylvania in the United States. American officials continue to refuse repeated Turkish requests for his extradition. There are also dozens of senior FETÖ members currently enjoying U.S. hospitality.
However, the latest case to draw Turkish ire against the U.S. involves Reza Zarrab, a Turkish-Iranian gold trader who was arrested in Miami on March 16, 2016 on charges of engaging in hundreds of millions of dollars of transactions on behalf of Iran's government and other Iranian entities, which were barred by U.S. sanctions.
Zarrab allegedly laundered the proceeds and defrauded several financial institutions by concealing the true nature of his illegal transactions.
Halkbank's Deputy General Manager Mehmet Hakan Atilla, who was also arrested while in the U.S. in March 2017, was tried and found guilty based on evidence provided by FETÖ suspects. Zarrab turned over state evidence and testified against Atilla.
The judge overseeing the trial, Richard Berman, has direct links to FETÖ and has supported the terrorist group's rhetoric against Turkey. He came to Turkey in 2014 to attend an organization by the FETÖ-linked Yüksel Karkın Küçük Attorney Partnership.
In the symposium, Berman targeted the Justice and Development Party (AK Party) government and claimed that Turkey is governed by a "one-man rule" and suggested that the current government must be changed, ideas consistently propagated by FETÖ supporters.
The FETÖ-linked partnership had paid for Berman's hotel and transportation fees, the Sabah newspaper reported. The judge had also criticized the dismissal of FETÖ-linked judges, prosecutors and police officers over unlawful wiretapping charges.
While in Istanbul, he spoke with FETÖ's mouthpiece, the now-defunct Zaman newspaper, and claimed that the principle of the rule of law is under threat in Turkey. His comments were directly related to the December 2013 corruption case in which Zarrab was acquitted.
Preet Bharara, the prosecutor behind the controversial case, was also criticized for his links to FETÖ. He is accused of using the same summary of proceedings used by FETÖ-linked police during the Dec. 17 operation and had retweeted and supported FETÖ trolls on his official Twitter account.
Bharara also worked with Democratic heavyweight New York Senator Chuck Schumer as his chief council until 2009 and was subsequently nominated as United States attorney for the Southern District of New York by his former boss.
Schumer is also known for his proximity to FETÖ in the U.S. and allegedly received thousands of dollars from Gülenist donors and has been an outspoken critic of President Recep Tayyip Erdoğan in speeches he has given at FETÖ-run entities like the Washington-based Turkic American Alliance.
He allegedly earns around $2.5 million annually from FETÖ through the Steptoe & Johnson law firm, hired to prevent FETÖ leader Gülen's extradition to Turkey. Schumer was also the main signatory behind a complaint letter penned by FETÖ-linked Zaman newspaper's editor-in-chief Ekrem Dumanlı and Samanyolu TV-owner Hidayet Karaca, submitted to then-U.S. Secretary of State John Kerry.
Considering how the cards were stacked against him, Atilla's guilty verdict earlier this month was no surprise.