Nine years ago, a poverty-stricken village in central Turkey's Yozgat province broke ground with a visionary project to create a huge communal garden space – a project which has now inspired hundreds of other villages across the country.
In an effort to fight growing unemployment due to migration to cities, the people of the Kabalı village in Kadışehri district began to remove fences and merge fields around their village in 2009.
By linking about 600 fields, the villagers created an agricultural area of 10,920 acres, which local government and private landowners agreed to lease to the project for 25 years.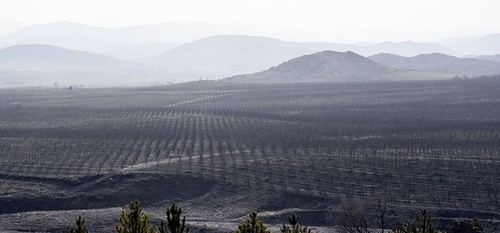 The vast garden – which began with a fruit orchard – produced a new source of employment in the village, with 70 people hired as permanent staff and a large harvest-time work staff of 650 people.
In time, the plot drew so much income that the inhabitants of the previously-impoverished village began to save, plan and dream about the future.
Women were able to earn a fair wage, families refurbished their homes and bought appliances, and college students earned pocket money.
With improvements in the standard of living, some who had left for the city began to return home.
One villager, Sevim Ünal, remarked how much the project had impacted women in the village:
"The women bought themselves washing machines with the money they had earned from the work, bought kitchen cabinets, a car, a tractor. Many of them are now insured."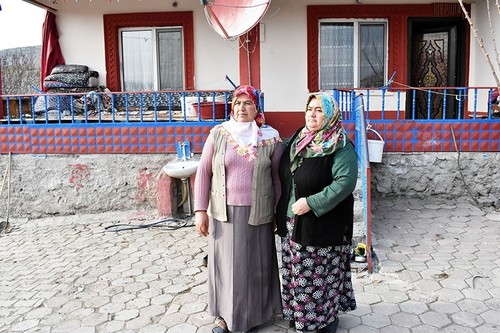 "With the project, we developed self-confidence," said Nürşan Ünal, who works in the garden with her husband and children.
"We renovated our homes, decorated them, bought ourselves cars. It's very easy for our children to afford weddings. Houses are built, we can celebrate holidays."
"We encourage the spread of the project," she added.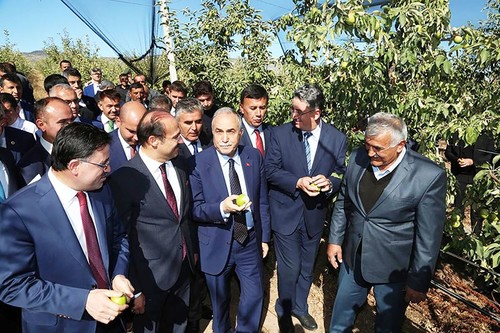 The success of the project soon gained the notice of national leadership, garnering visits to the village by Food, Agriculture and Livestock Ministry officials.
After one visit two months ago, Minister Ahmet Eşref Fakıbaba said the project has begun being implemented in 250 other villages across Turkey.
"It took a lot of effort, but we were able to do it," Hüseyin Ünal, village headman and architect of the project, told HaberTürk news correspondent.
"Unemployment is solved in our village and we are getting immigration from the city. The village population has increased by 150 people."