Turkish police have launched an emergency support application to enable women report cases of domestic violence and seek assistance in a faster manner with the click of a button, as the country aims to curb violence against women through public awareness campaigns and other means.
The app titled "Women Emergency Assistance Notification System" (KADES), which can be installed on smartphones using IOS and Android operating systems will enable women who have been a subject of domestic violence or may face violence, to notify police faster, with the goal to take faster action.
Users will log in to the app by providing a number of details, including their phone numbers.
Once logged in, the victim will be able to notify the police by clicking on the "seek help" button, which will automatically send her location details to the police.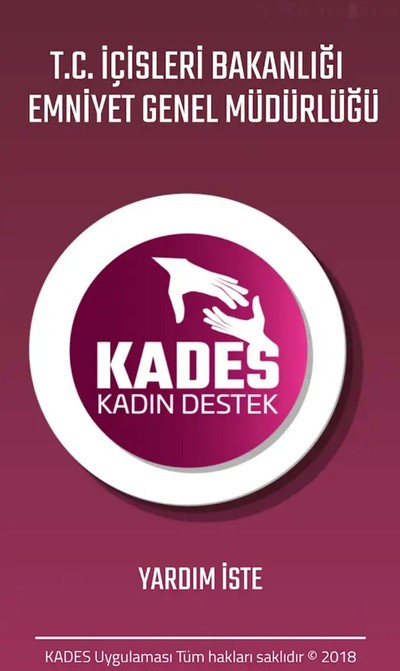 Screenshot of the KADES application
Domestic violence and the murder of women by their husbands, partners and relatives have long been a thorn in Turkey's side, where broader media coverage over the recent years has made this scar on the society even more visible.
Turkey's family and social affairs ministry has been taking action to tackle the problem, through providing education courses, raising public awareness and empowering women. Accordingly, the government aims to reach women's employment ratio to 31 percent and labor force participation rate to 34.9 percent by end of 2018 and 41 percent by the year of 2023.