The Ethnosports Cultural Festival which opened on May 9 in Istanbul will conclude on Sunday and organizers expect a high turnout at the event that gives visitors a taste of ancient sports, customs, as well as a horse ride close to the Istanbul shore.
The festival, held in Yenikapı at a venue near the shore, hosts daily competitions on "ethnosports" from Turkey to central Asia, from Qatar to Japan. From 10 a.m. to 8 p.m., kids and adults also have an opportunity to ride ponies and larger horses.
Children also have a venue dedicated to them, offering a glimpse into the games children played before the invention of PC and mobile games.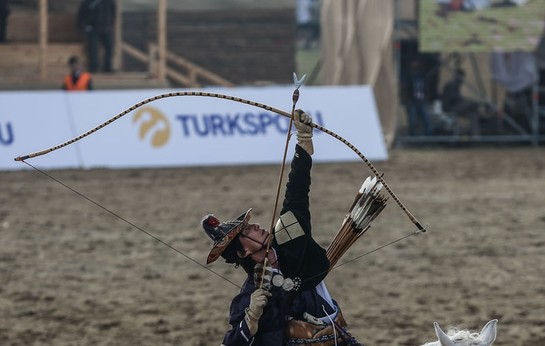 Hakan Kazancı, deputy chair of the World Ethnosports Federation that organizes the festival, said they were off "to a good start" for the third edition of the annual festival and expected a higher number of visitors over the weekend.
Speaking to Anadolu Agency (AA), Kazancı said that the future editions of the festival will have more sports added.
He also said that they would organize similar festivals in other Turkish cities, including a Turkish Games festival in the eastern city of Erzurum.
Some 883 athletes are competing in 13 different categories in the festival, from aba wrestling to şalvar wrestling, brace wrestling and oil wrestling.
Kyrgyzstan's kökbörü, and Turkey's cirit are among the equestrian sports on display at the festival, while horseback acrobatics teams perform stunts.
Visitors can also try their hand in archery with target practice and archery tag or combat archery, a sort of paintball with bows and arrows.
Also this year, Japan's Yabusame, a type of mounted archery, is showcased in the festival, along with falconry contests, a staple of the Arab world, with the participation of Qatari falcon breeders.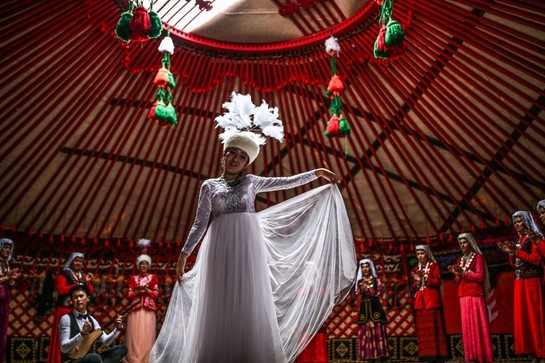 The "Ak Ev" (White House) of Kazakh culture set up on the festival field accompanies 20 yurts where Turkish cities and countries participating in the festival hold exhibits on their customs, culture and cuisine.