A Turkish aid group organized an iftar (fast-breaking meal) program for Rohingya Muslims in Bangladesh, where hundreds of thousands have sought refuge.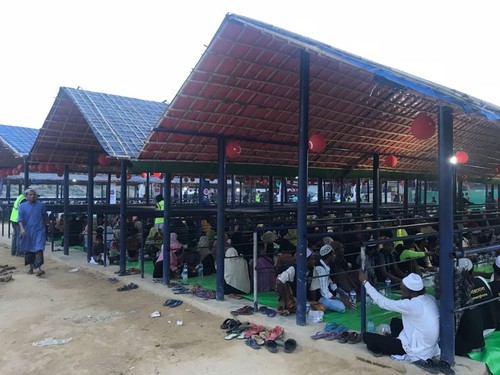 In a statement on Saturday, the Turkish Cooperation and Coordination Agency (TİKA) said it had sent food aid to 25,000 Rohingya refugees and organized an iftar for 1,500 people. Mahmut Çevik, TİKA's Head of the Balkans and South Europe department, during the iftar program recalled the hardships the Rohingya are going through.
He said: "Turkey was with you yesterday, will be with you today and tomorrow." Ahmet Refik Cetinkaya, TİKA's Bangladesh coordinator, extended Ramadan greetings to the Rohingya. Ahead of the iftar program, TİKA officials visited the shelters of Rohingya people and listened their problems. They also distributed food aid to families and gave gifts to the children. The aid agency provides food to 6,000 Rohingya Muslims at the refugee camps every day and food aid to thousands.