A Turkish pilot saved the lives of 141 passengers and 10 crew aboard a Saudi Arabian Airlines flight by making an emergency landing in Jeddah late Monday.
The Airbus A330-200 controlled by pilot Ümit Atlatırlar was heading to the Bangladeshi capital of Dhaka from Medina, reports said.
The aircraft was reportedly leased from Turkey's Onur Air.
The pilot successfully made the landing and kept the aircraft on the runway, allowing the evacuation of passengers and crew.
He circled around Jeddah for around three hours before making two low passes and finally made the landing with the nose gear retracted, reports said.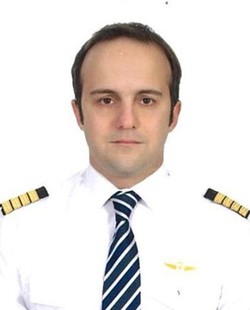 No injuries have been reported but the aircraft suffered significant damage.
In a statement, Onur Air said that the aircraft sustained a hydraulics malfunction due to an unknown cause.
The statement noted that the pilot successfully landed the plane by following crash-landing procedures in coordination with the Flight Operation Directorate, saving the lives of 151 people onboard the plane.
Both Onur Air and Saudi Arabian officials are investigating whether the accident was caused by outside factors.
Footage posted on social media showed flames coming from the nose of the aircraft after making the emergency landing.