A cameraman working for the Turkish version of the famous Survivor reality competition was stabbed to death in a robbery attempt on June 27 in Dominican Republic town of Las Terrenas.
According to reports, cameraman Alper Baycın was walking on the street after leaving work when two men approached him and tried to take his bag by force. When Aycın resisted the robbery attempt, he was stabbed by the assailants and died on the scene from knife wounds to his heart.
Acun Ilıcalı, host and producer of the show and owner of Survivor broadcaster TV8 station, appeared live on the show's scheduled live quarterfinals to be held in Turkish Republic of Northern Cyprus (TRNC) and expressed his sadness, offering his condolences to Baycın family.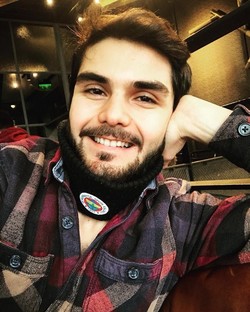 Ilıcalı proceeded to apologize from the viewers, saying that they were "in no position to talk" and announced that the live broadcast has been canceled.
Reports said that 24-year-old Baycın had a fiancée.
Survivor first appeared on Turkish television in 2005 and has been aired every year except for a three year hiatus in 2007. After the hiatus, the show's ratings began to rise exponentially with the show's finals almost becoming a cultural phenomenon.
Since 2011, the show is being produced in Dominican Republic without any security problems, with final stages moving to the TRNC in the end of the season.
The show's long-time producer Ilıcalı became one of the richest men in Turkey thanks to the show's popularity.