The stunning changes in color in Turkey's Salt Lake are attracting visitors both human and feathered to central Anatolia, according to a local official.
Turkey's Salt Lake, located some 150 kilometers (93 miles) from the capital Ankara, spans 1,665 square km (643 square mi.) and is one of the largest hypersaline lakes in the world.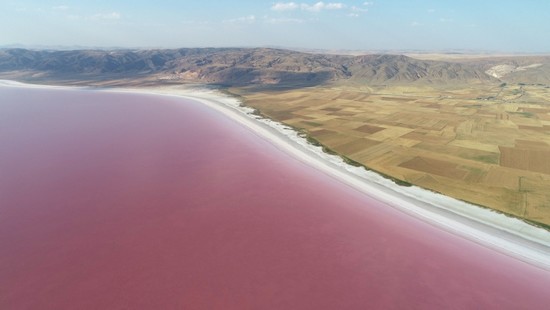 After its ice-blue hue during the winter, the lake changes color in summer to a mixture of red and white due to a type of algae called dunaliella salina, said Yusuf Sinan Doğan, a manager at Koyuncu Kaldırım Saltworks.
"As this type of algae is a part of the food chain for flamingos, this region also serves as a home to them," Doğan told Anadolu Agency.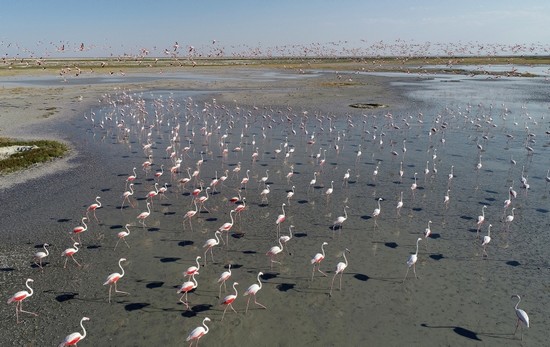 The Salt Lake wetland is now one of the world's most important flamingo nesting grounds, due to the algae's presence in the lake area.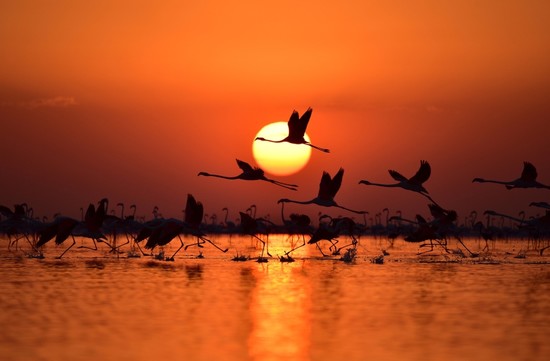 "The redness on the lake surface begins in May due to decreasing rainfall and the rise in the water's salinity content," Doğan added.
"The red can be seen in May, June, and July. The color vanishes in July when the water level falls."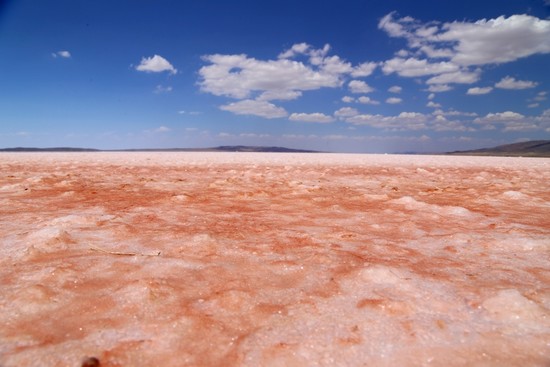 This change in color from blue to red in the Salt Lake, Turkey's second largest, is a very rare view in the world.
"This year there's a 5-10 centimeter difference in the water level compared to last year due to the heavy rainfall this spring," Doğan added.