A museum in southeastern Turkey's Mardin plans to display what it claims to be the remains of the "world's oldest lovers."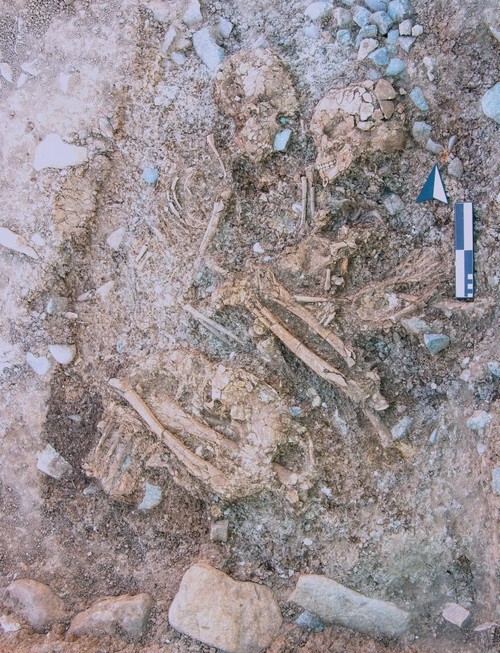 The 8,200-year-old remains of a couple, who were buried in an embrace, were found at a burial site in the city's Dargeçit district last year.
Mardin Museum Director Nihat Erdoğan said it was the "first sign of love in Mesopotamia [the ancient region that encompasses Mardin and other southeastern Turkish cities] after people in the region switched to settled life."
The remains were among 118 other human skeletons buried in a fetal position, under settlements, along with jewelry and other objects believed to be the personal possessions of the deceased. The objects are already on display at the museum.
Officials say the remains of the couple is about 2,000 years older than the "Lovers of Valdaro," a pair of human skeletons discovered in Italy in 2007, in a similar position of embrace.