The profile page for the PYD on The United States National Counterterrorism Center (NCTC) website, describing the group as the Syrian affiliate of the terrorist PKK-KONRA-GEL (KGK), has been blocked to access hours after news regarding the page went viral.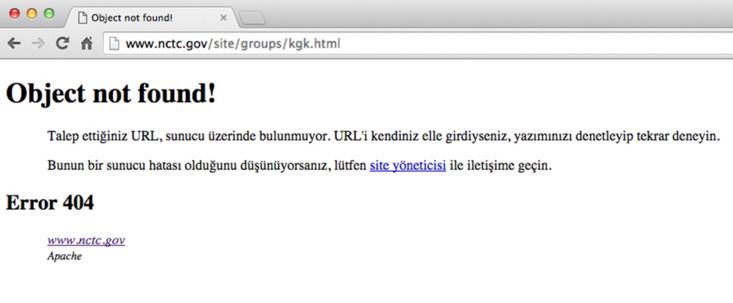 Last Monday, Daily Sabah's print edition
revealed in an article
that the NCTC designated the PYD as the Syrian wing of the PKK, using the headline "Top US counterterrorism body sees PYD for what it truly is."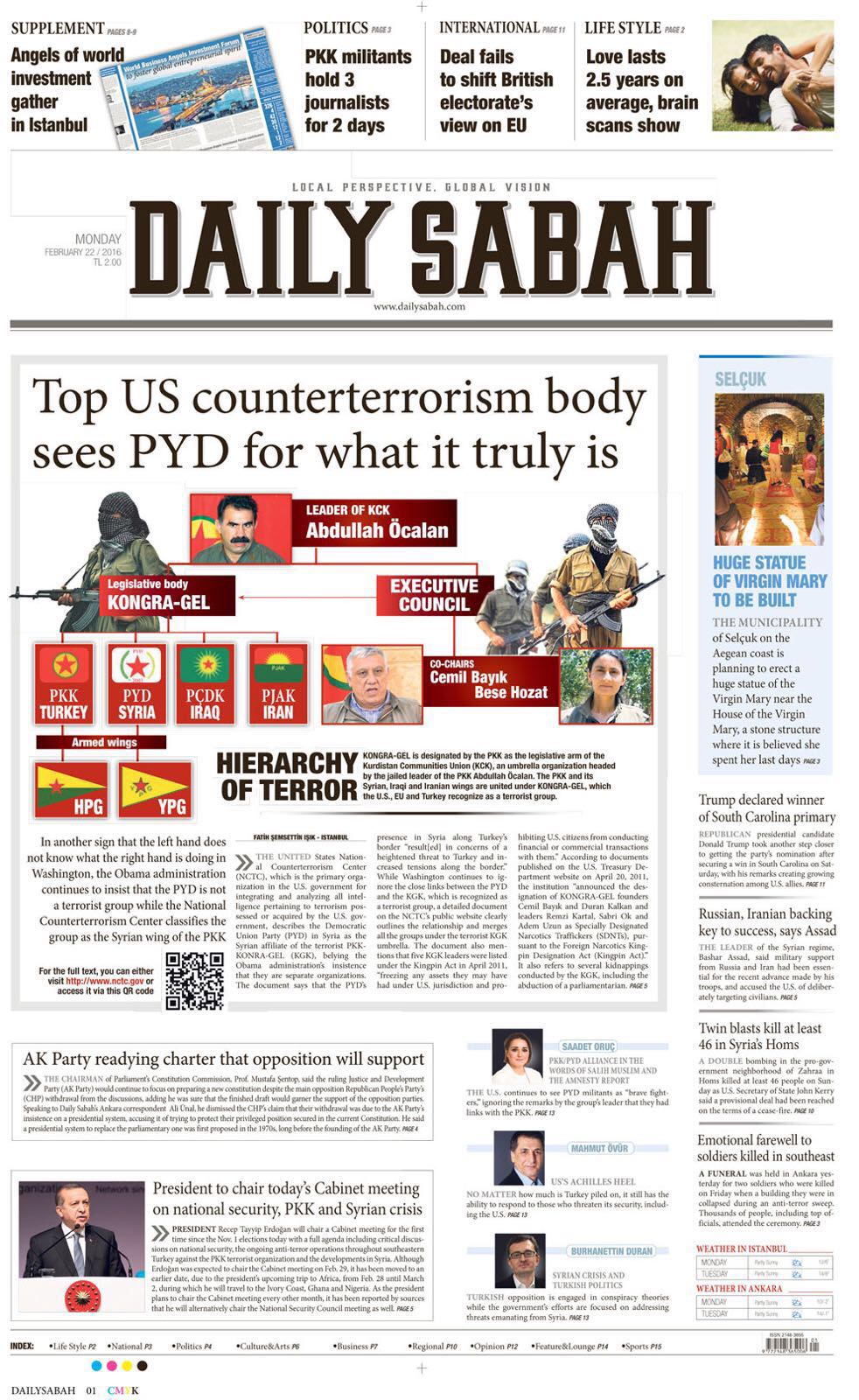 U.S. State Department deputy spokesman Mark Toner said Thursday that the U.S. Department of State "follows a different procedure to recognize any organization as a foreign terrorist organization" while adding that he has "no authority to talk on how other U.S. state institutions or a certain website defines the YPG [PYD's armed wing]".
Other US officials including U.S. Navy Captain Jeff Davis remained silent and declined to answer questions on the closing of the web page.
The U.S. government also removed mention of the PKK-affiliated group in the Counterterrorism Calendar's current 2016 version, without offering any official explanation.
When in fact, on Feb.21, archives revealed the 2014-dated NCTC document stated that 'the PYD's presence in Syria along Turkey's border might pose a heightened threat to Turkey and increase tensions along the border.'
The document on the NCTC's page had also shown that the relations between the PKK-affiliated Kongra-Gel (KGK) and the Kurdistan Freedom Hawks (TAK) terrorist group have resulted in the former providing the KGK "with plausible deniability for the attacks."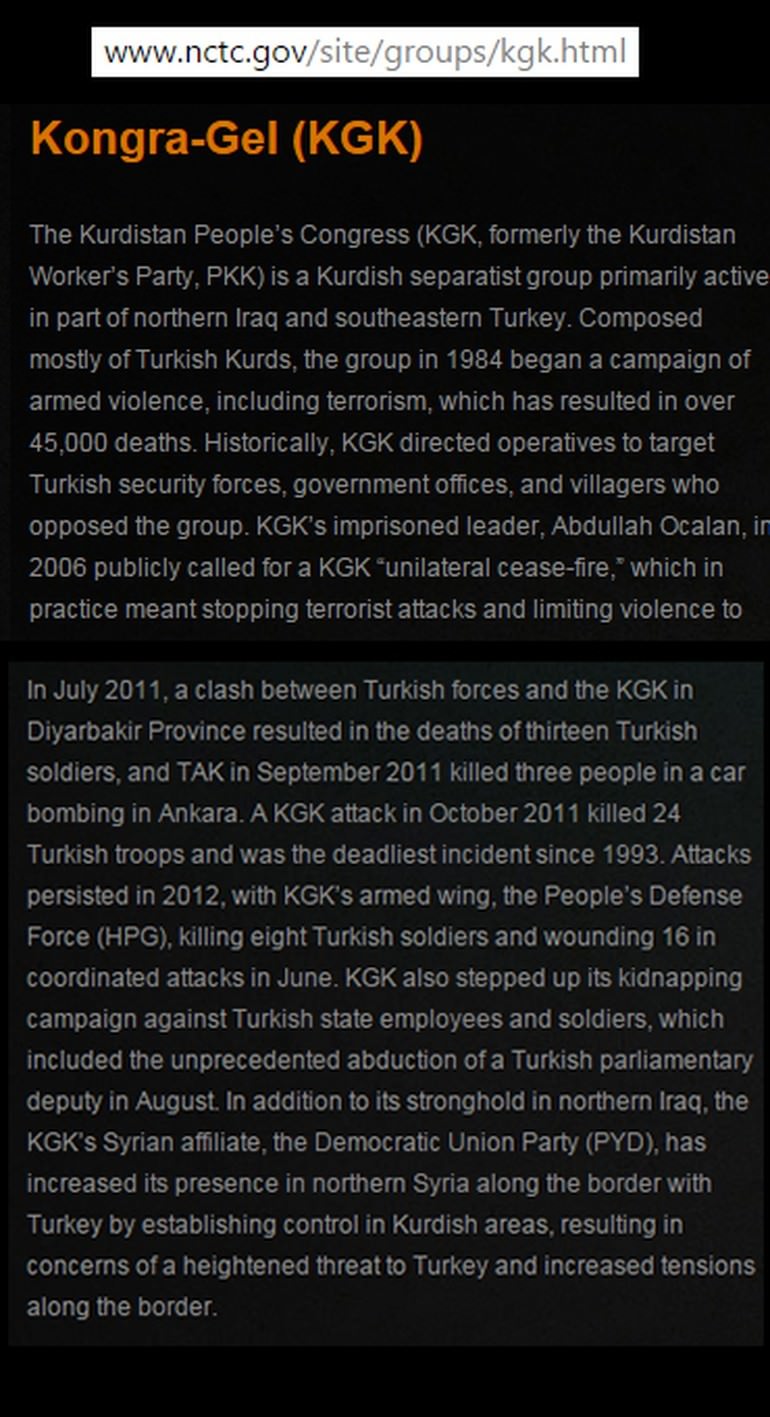 Designating TAK as the KGK's urban terrorism wing, the document stated that the terrorist group began its attacks in 2005 targeting "Turkish tourist destinations in order to damage the Turkish economy," which included suicide bombings.
The document further mentioned that five KGK leaders were listed under the Kingpin Act in April 2011, "freezing any assets they may have had under U.S. jurisdiction and prohibiting U.S. citizens from conducting financial or commercial transactions with them."
While the U.S.-based documents continue to reveal that the PYD - defended and backed by the U.S. and Russia in the anti-Daesh fight – was not being separated from the PKK before by the US, the country remains insistent on rejecting to recognize the group as a terrorist organization, causing relations with Turkey to sour.
Ankara asserts that the PYD is affiliated with the PKK, a designated terrorist organization by the U.S., EU and NATO, although Washington does not share Ankara's concern and continues arming the group.
The NCTC, the primary organization in the U.S. government for integrating and analyzing all intelligence pertaining to terrorism possessed or acquired by the U.S. government, was established after the deadly 9/11 attacks to coordinate anti-terrorism efforts between different departments of the state- particularly the CIA, FBI and Department of Defense.