Security forces on Monday have killed a total of 25 PKK terrorists in Turkey's southeastern Diyarbakır and Şırnak provinces, the General Staff said on Tuesday.
According to the statement released by the General Staff, security forces killed 19 PKK terrorists in Şırnak's İdil district and six in Diyarbakır's Sur district.
The statement also noted that weapons and ammunition belonging to the terrorists have been confiscated.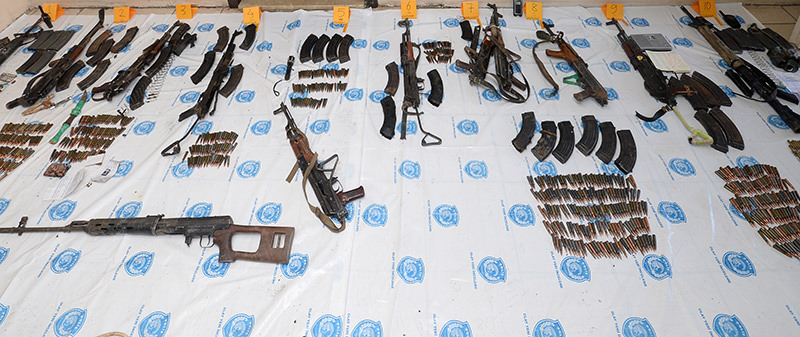 Meanwhile, the total number of terrorists killed since the start of anti-terror operations in both districts increased to 362.
Turkey has intensified its counterterror operations following the recent attacks carried out by the PKK, which is recognized as a terrorist organization by the U.S., the EU and Turkey.
Formed in 1978, the terrorist group has been fighting the Turkish government for an independent state until the early 2000's. The group then shifted its goal to autonomy in predominately Kurdish inhabited regions of Turkey.