Turkish security forces seized a U.S.-Sweden made AT-4 anti-tank weapon used by PKK terrorists in southeastern Mardin province's Nusaybin district during the ongoing counter-terror operations in the region, security sources said on Wednesday.
According to sources, the AT-4 weapon was found in the Fırat neighborhood during the Atmaca-7 anti-terror operation launched on March 14 to restore public order and clear the region of PKK terrorists, who have been planting mines and bombs on the roads and digging ditches.
The military also found a generator used by the terrorists.
The AT-4 weapon, which is one of the most common light anti-tank weapons in the world, weighs 6.4 kilograms and is 102 centimeters in length.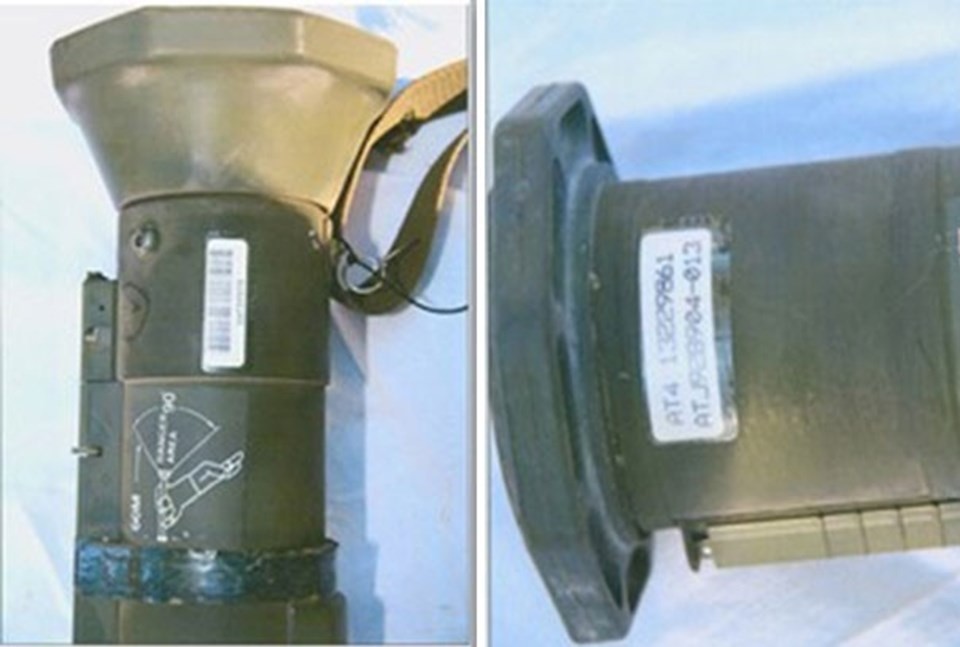 Initially built in Sweden by Saab Bofors Dynamics, the weapon was modified by the U.S. Army and adopted it as the Lightweight Multipurpose Weapon M136. The Swedish Army also recognized the US version and the forward folding grip is known to be the only difference between the Swedish and US versions.
Previously, a former militant of the PYD claimed that weapons sent by the U.S. and European countries for use in the fight against Daesh and was intended for the PYD -- which is an affiliate of the terrorist PKK -- have been passed on to PKK hands in Kobani and then brought into Turkey.
Ties between Washington and Ankara have been strained over the PYD and YPG, with the U.S. insisting that these groups are effective partners in the fight against Daesh.
Washington also denied that it has provided arms to the YPG in Syria, although previous reports and YPG statements have said otherwise. "We are playing an advise and assist role," State Department spokesman Mark Toner said last week.
Ankara continues to reiterate that there cannot be any distinction between good and bad terrorist organizations and asserts that the PYD and the YPG are affiliated with the PKK, a designated terrorist organization by the U.S., EU and NATO.