Wednesday's deadly terror attack by the PKK killed five members of a family in southeastern Diyarbakır province's Sur district, reports said on Thursday.
52-year-old mother Behiye Yıldırım, her two daughters Derya Yıldırım (23), Demet Yıldırım Aydın (31) and two grandchildren aged 8 and 3 lost their lives after PKK terrorists carried out a car bomb attack, wounding at least 13 others in the historic Sur district.
Two other members of the family, Behiye Yıldırım's husband Necati Yıldırım and their son-in-law Muhammed Aydın were also injured in the brutal attack and are currently hospitalized.
Demet Yıldırım Aydın and her husband, who live in Istanbul were reportedly in the city to visit their family, who took them out for sightseeing.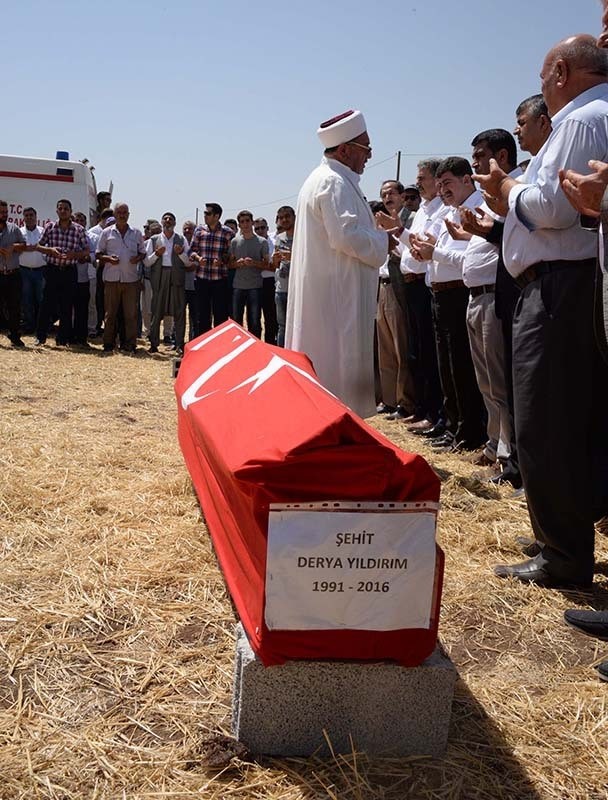 PKK terrorists carried out two other attacks in Şırnak and Mardin provinces, killing another 12 people, including civilians.
The PKK, listed as a terrorist organization by the U.S. and the EU, resumed its 30-year armed campaign against the Turkish state in July 2015.
Since then, over 600 security personnel, including troops, police officers and village guards and more than 7,000 PKK terrorists have been killed in operations across Turkey and northern Iraq.
he PKK is recognized as a terrorist organization by Turkey, European Union and the United States.
Heavy civilian casualties are a result of a shift in the PKK's strategy, which is to engage security forces in urban areas and cities. Digging ditches, erecting barricades and killing security personnel while shopping or asleep, are some of the activities of this newly adopted strategy, which has been implemented since the PKK ended the cease-fire on July 11, 2015.
The terrorist organization has also damaged historical sites, including mosques and cultural artifacts.