Thousands of innocent children from the north Syrian town of Jarablus found themselves in different parts of Syria, Turkey and Europe after Daish stormed the town. Having received no education in years, children are now attending schools in buildings that were used by Daish as torture centers and prisons.
Daily Sabah traveled to Jarablus to observe the developments in the town. Around 1,000 pupils used to receive education at Sadiq Hindawi Primary School before Daish arrived. Once the terrorist group took control of the town in early 2014, women were banned from leaving their homes, men could not stroll around without a beard and children were barred from attending school.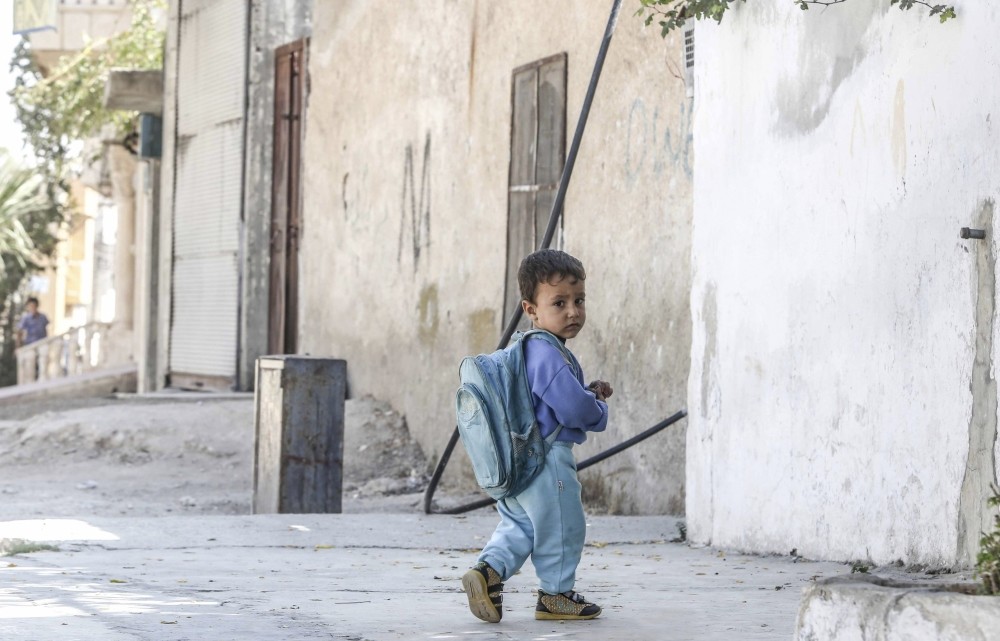 Ramazan Hüseyin, the school's director, told Daily Sabah that Daish used the building as a prison and detention center. "Previously, children received education and played games in this yard until Daish turned it into a hell. Thank God, children can now return here," he said.
Walking through the corridors of the school, some signs of Daish's cruelty were there to be felt. However, the children of Jarablus think about nothing but getting together every day at school.
We went into one of 14 classrooms, where about 35 students in the fourth grade sat down at desks for three. When asked about whether they are happy to be back in school, they gave a unanimous "yes."
The hunger for education and learning was something that could be seen in the eyes of the students. After years of fleeing war and Daish violence, children seem to have breathed a sigh of relief.
Mahmud Hassan, 11, who fled to Azaz two years ago with his family, said that he used to pray at nights for the war to be over. "I wanted nothing but to be back home. It is safe for us now to leave our homes and go to school," he sighed.
Teachers caught our eye as we were talking to the children in the classroom. Many female teachers were given jobs in the school. In a town where women were not allowed to leave the house under Daish control, they now teach children in schools.
Zayneb Ismael, one of the teachers at the school, said that she used to teach there before Daish raided the town. "I stayed for a couple of months after Daish came. Life was simply over for us women so I fled," she said, adding that she is now more than happy to be reunited with her students.
Outside the schools there was a park for children. Built by a Turkish nongovernmental organization (NGO), the park provides entertainment for the students during breaks.
Daish's signs have been removed from different parts of the town. The locals have already returned to normal life and want to leave the times of Daish behind.
The Turkish military launched Operation Euphrates Shield on Aug. 24, in cooperation with the Free Syrian Army (FSA), to sweep out the Daish presence in the region. Shortly after the beginning of the operation, Jarablus was liberated from Daish.
Since then, the government and NGOs have brought humanitarian aid into the town. In addition, hospitals, schools and houses were built to meet the needs of locals.Also, there is another detention center previously used by Daish in the town. Recently, the Gaziantep governorate allocated TL 400,000 ($129,584) in funding for the building to be restored and turned into a school building.