For many years, millions of people have been fleeing either Daish or the PKK's Syrian wing the Democratic Union Party (PYD) due to violent acts and unbearable oppression. There are families in the northern Syrian town of Jarablus who fled both. Daily Sabah talked to the families in the town and asked them what their life was like in PYD-held regions. A 40-year-old woman in Jarablus, Humeysh Humeysh, feared that she and her four children would be slaughtered if she was to stay in the town when the Daish terror group stormed it in February 2014. With her husband away among the Free Syrian Army (FSA) ranks, Humeysh made the hard choice and left for the PYD-held Manbij town quickly after Daish seized Jarablus.
"All I wanted was to find a secure place for my children. I prayed for it," Humeysh sighed. However, things turned out to be the opposite for her.
Humeysh and her children are not the only family in Jarablus that fled PYD oppression. Bekir Jasim, a 51-year-old Syrian from Aleppo, had to secure his brother's wife and children while the Assad regime was raining bombs on the town. "Daish or Assad… Syrians are being slaughtered with no exception," Jasim said.
Recalling her first months in the PYD-held town, Humeysh said she experienced difficulties in a "hostile" environment. "Our ethnic background was always a problem. We are not Kurdish. That is what they did not want to hear," she asserted.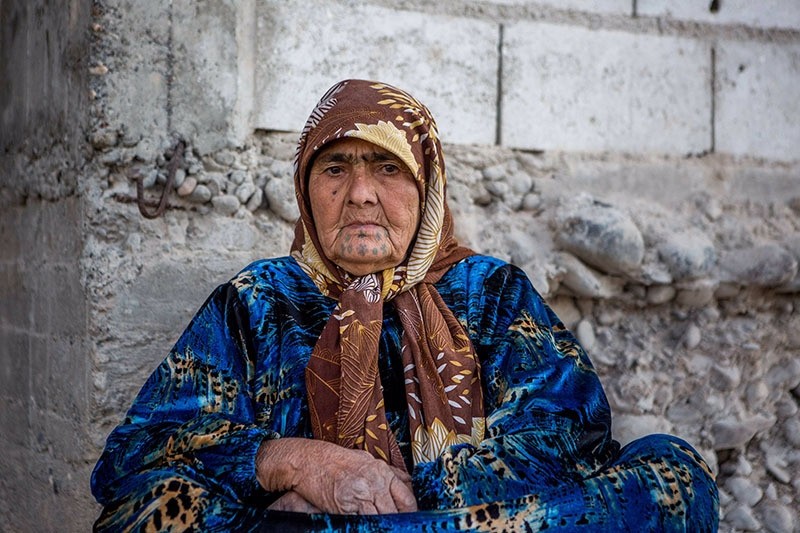 At first, Jasim thought they all would be better off in a village near Manbij rather than stay in Aleppo. In general, they experienced similar difficulties to those of Humeysh. The PYD, known for its acts of ethnic cleansing in the region, oppressed Jasim and his family as well.
"We used to hear in the village that the PYD was committing ethnic cleansing," Jasim said, adding that he felt the same fear as he did in Aleppo, then caused by the Assad regime.
A report published by the Syrian Network for Human Rights (SNHR) in January said the PYD committed multiple human rights violations, including ethnic cleansing and abusing women and children. The report claimed that the PYD sought to ethnically cleanse towns under its control that were mostly inhabited by Arabs.
Having heard the news that the northern Syrian town of Jarablus was liberated by the Turkish military-backed FSA, Jasim made the decision to take his brother's wife and his children there, where they could be free of the ethnic cleansing threat.
Operation Euphrates Shield, launched on Aug. 24 by the Turkish military in cooperation with the FSA, gave Syrians hope that they could live in their hometowns free of both Daish and the PYD. The FSA has liberated 132 villages and towns in slightly more than 50 days of the operation.
Jasim thanked God that he and the family are alive even though they live in a building that was slightly destroyed by Daish. Despite the risk that the building could collapse at any time, Jasim seems happy to be alive and in one piece.
There is an urgent need in Jarablus for new houses. The building that Humeysh lives in is still under construction. No walls, no windows, no doors but Humeysh has to carry on her life with her four children.
Humeysh's neighbor in her building, 80-year-old Zeyneb Omar, moved to Jarablus during Qurban Bayram. Omar lives with her nine grandchildren in the town. Going by the name of "grandma Zeyneb,"she was also a victim of PYD violence. Having fled the village of Shuyuh, south of Jarablus, due to the oppression of the PYD, Omar hoped for comfort in Manbij.
Similar to Humeysh and Jasim, Omar's hopes and dreams were in tatters when PYD attacks destroyed their lives. "I lost many of my relatives and friends in Manbij after PYD offensives," Omar said, adding that there was a food crisis as well. "We were miserable. We were not even able to find a piece of food. Water was the only thing that we could provide for our children," she said.
Amnesty International released a report in October 2015 that cites similar acts of violence by the PYD towards Arabs and Turkmens. The report said some PYD actions amount to war crimes, and that non Kurdish people, mostly Turkmen and Arab, and inhabitants of PYD-held villages were forced out of their homes.
Jarablus has become a safe haven for Syrians across the country since the liberation. The population of the town declined to around 1,000 after Daish took control of it. Since Operation Euphrates Shield, more than 5,000 Syrians taking shelter in Turkey returned home. Additionally, the population of Jarablus rose to 25,000. Thousands of citizens in different parts of Syria made their way back to Jarablus, including Humeysh, Jasim and Omar.
Turkey has repeatedly asserted that Operation Euphrates Shield will continue until a 5,000-square-kilometer safe zone is established in Syria. Tens of thousands of Syrians living in Daish and PYD-held regions across Syria could return to liberated villages should the Turkey-backed FSA realize its goal.
The opposition army has recently set its sights on the northern Syrian town of Dabiq, which is considered to be sacred by Daish. According to sources on the ground speaking to Daily Sabah, the FSA is likely to start a broad offensive in the next few days.