German Deutsche Welle (DW) correspondent Chase Winter's comments caused outrage after the blasts that hitIstanbul's Maçka Park that occured Saturday night.
The twin bombings killed 38 people in Istanbul, including 7 civilians and 30 police officers, and wounded 155 people. The terrorist attack involved a suicide bombing, and a car bomb detonation.
Deutsche Welle's correspondent Winter referred to the attack as a ''very successful PKK/TAK terror attack'' on his Twitter account.
Istanbul bombing appears to be very successful PKK/TAK terror attack for psychological reasons more than human toll.

— Chase Winter (@chaseawinter) December 10, 2016
Winter's post went viral on Twitter, Turkish social media users criticized Winter's remarks on the spot.
Following harsh critics and outrage caused by his tweet, the DW correspondent had to make a statement, saying that he did not praise PKK terrorists.
Turkish social media users considered Winter's remarks as another example of Germany's positive and supportive stance on the activities of the PKK terrorist group.
In the past, Winter's pictures with PKK terrorists were shared on Twitter. He could be seen dancing with PKK members, and posing for picture next to them.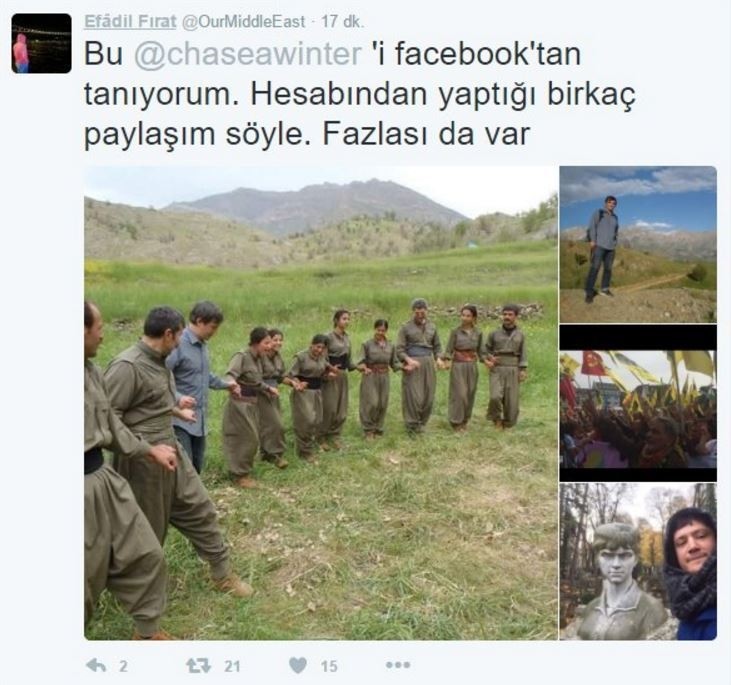 The PKK-listed as a terrorist organization by Turkey, the U.S., and EU-resumed its decades-old armed campaign against the Turkish state in July 2015.