The PKK recruits Kurdish and Yezidi children and seriously abuse them if they try to leave their forces, Human Rights Watch (HRW) said in a report published Thursday.
The human rights group documented 29 cases in northern Iraq in which Kurdish and Yezidi children were recruited by two armed groups, the People's Defense Forces (HPG) and the Shingal Resistance Units (YBŞ), which are two PKK offshoots. The HRW demands that the groups immediately demobilize children, investigate abuses, pledge to end child recruitment and appropriately penalize commanders who fail to do so.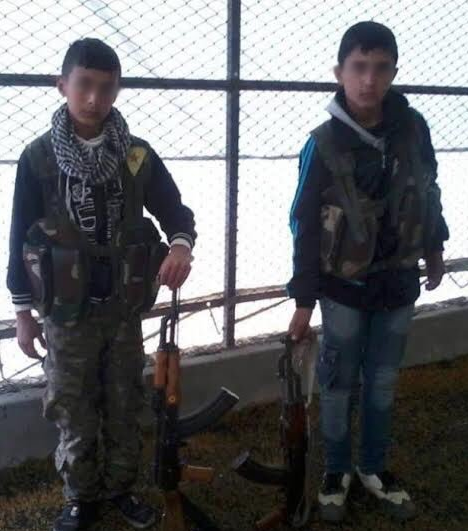 Kurdistan24, a news website also released an interview in which a child tells his story how he escaped from the hands of the terrorists.
While the HPG is the armed wing of the PKK, the YBŞ is a militia group known for their forceful recruitment of the Yezidi religious community in northern Iraq.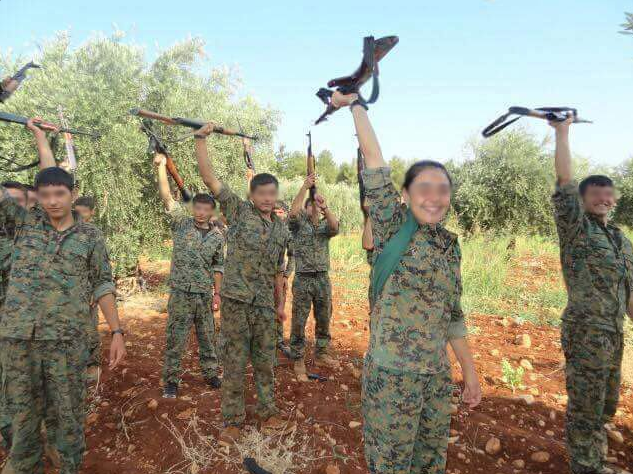 "The PKK should categorically denounce the recruitment and use of child soldiers, and commanders in affiliated armed groups should know that the recruitment and use of children under age 15 constitutes war crimes," said Zama Coursen-Neff, children's rights director at Human Rights Watch. "Boys and girls should be with their families and going to school, not used as means to military ends."
Children under the age of 15 affiliated with both groups told Human Rights Watch that they have participated in fighting, while others said they had staffed checkpoints or cleaned and prepared weapons.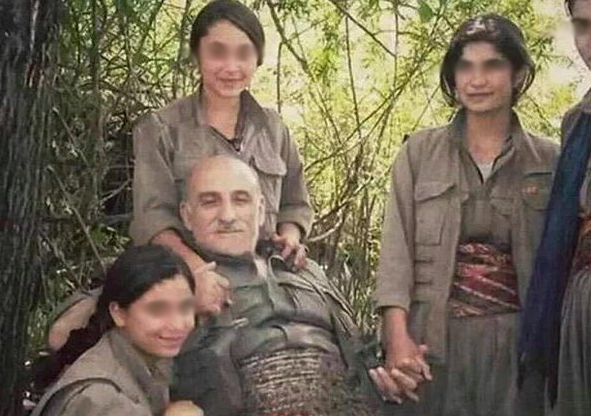 One of the leaders of PKK, Duran Kalkan poses with children militants. Several reports have also been published regarding the sexual abuse in PKK's camps.
Under international law, the recruitment of children by armed groups is prohibited, even if the children "volunteer." Also, the recruitment or use of children under 15 is designated as a war crime.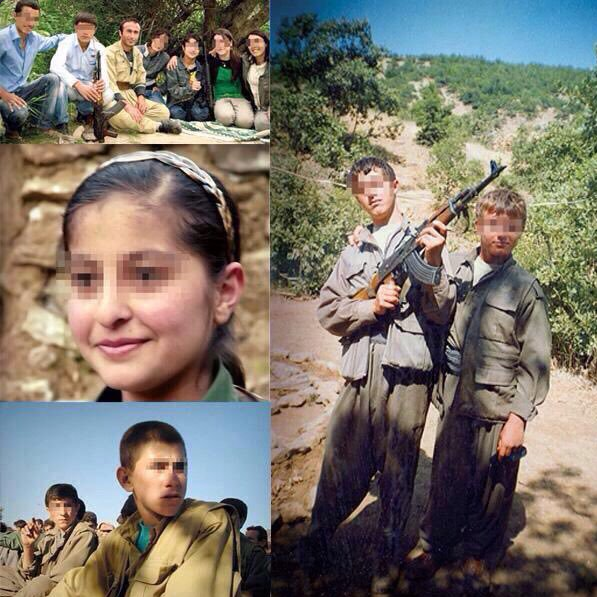 The HPG and the YBŞ are not the only PKK affiliated groups committing serious war crimes, as the terrorist organization's Syrian offshoot, the Democratic Union Party's (PYD) acts of oppression in Syria's north have been going on for a long time. A report published by the Syrian Network for Human Rights (SNHR) in January said the PYD has committed multiple human rights violations since the withdrawal of government forces in 2012, including ethnic cleansing and abusing women, children and media workers.
Also, in August 2015, a report published by KurdWatch, an independent group of experts who report on the violations of Kurdish rights in Syria, indicated that the PYD forcibly recruits and deploys child soldiers, revealing that adults were also forcibly conscripted to serve in the PYD's armed wing, the People's Protection Units (YPG). The report further indicated that children as young as 12 years of age were recruited as soldiers.
The PKK and its Syrian offshoot, the PYD, are both listed as terrorist groups by Turkey, while the U.S. and EU lists the PKK as a terrorist group, but do not consider the PYD as one, despite its above-mentioned terrorist acts.